Pakistani Officials Knew of, Endorsed US Drone Strikes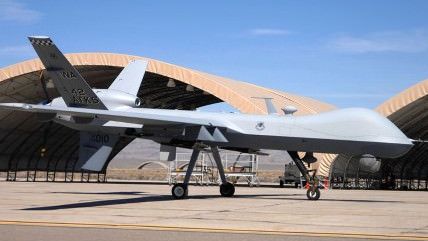 (United States Air Force photo by Senior Airman Larry E. Reid Jr./wikimedia)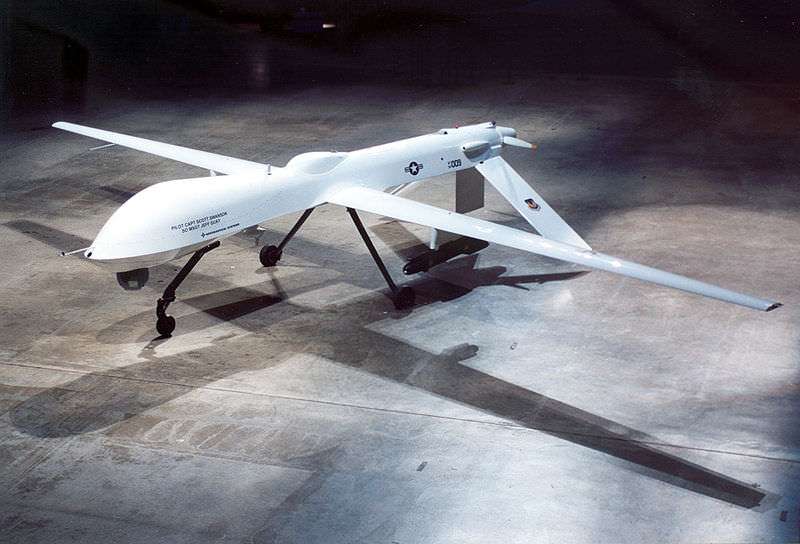 Today it was reported that Pakistani Prime Minister Nawaz Sharif urged Obama to end drone strikes in Pakistan during a meeting in the Oval Office yesterday.
According to data from The New America Foundation, the U.S. has carried out hundreds of drone strikes in Pakistan since 2004, which have resulted in the deaths of thousands of people, hundreds of whom have been civilians.
Unsurprisingly, the American drone program is very unpopular in Pakistan and elsewhere around the world.
Sharif's comments to Obama were made on the same day The Washington Post reported that some senior Pakistani officials knew of and endorsed American drones strikes from late 2007 to late 2011.
From The Washington Post:
Despite repeatedly denouncing the CIA's drone campaign, top officials in Pakistan's government have for years secretly endorsed the program and routinely received classified briefings on strikes and casualty counts, according to top-secret CIA documents and Pakistani diplomatic memos obtained by The Washington Post.

The files describe dozens of drone attacks in Pakistan's tribal region and include maps as well as before-and-after aerial photos of targeted compounds over a four-year stretch from late 2007 to late 2011 in which the campaign intensified dramatically.
As well as highlighting that some Pakistani officials knew of and endorsed drone strikes The Washington Post's reporting also points out the level of distrust that has affected the relationship between the U.S. and Pakistan:
Some files describe tense meetings in which senior U.S. officials, including then-Secretary of State Hillary Rodham Clinton, confront their Pakistani counterparts with U.S. intelligence purporting to show Pakistan's ties to militant groups involved in attacks on American forces, a charge that Islamabad has consistently denied.

In one case, Clinton cited "cell phones and written material from dead bodies that point all fingers" at a militant group based in Pakistan, according to a Pakistani diplomatic cable dated Sept. 20, 2011. "The U.S. had intelligence proving ISI was involved with these groups," she is cited as saying, referring to Pakistan's Inter-Services Intelligence agency.
One of the most interesting parts of the Washington Post's report is the section highlighting that the U.S. was not solely responsible for the selection of all drone targets in Pakistan between late 2007 and late 2011:
Several documents refer to a direct Pakistani role in the selection of targets. A 2010 entry, for example, describes hitting a location "at the request of your government." Another from that year refers to a "network of locations associated with a joint CIA-ISI targeting effort."
Perhaps unsurprisingly, former Pakistani Prime Minister Yousuf Raza Gilani has denied that he approved of any drone strikes while he was in office, despite the fact that a cable from 2008 released by Wikileaks includes Gilani saying the following about drone strikes, "I don't care if they do it as long as they get the right people. We'll protest in the National Assembly and then ignore it."
It is important to note that Sharif began his most recent term as prime minister last July, after the events reported on by The Washington Post took place. Nonetheless, the recent news will no doubt prompt Sharif to make his opposition to drone strikes more vocal, especially given the unpopularity of the strikes in Pakistan.