Maryland's AG Attacked for Letting Teens Have a Good Time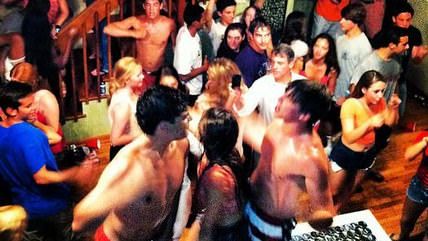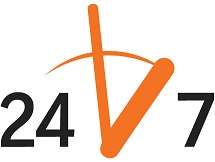 What is the world coming to, guys! The attorney general for Maryland walked through a house full of partying teens in Delaware, met with his son, and then left without destroying anybody's life or future.
The Baltimore Sun spills a remarkable amount of ink, not on Douglas Gander's restraint, but his failure to stop young people from consuming beer:
When Maryland Attorney General Douglas F. Gansler arrived at a house party of teenagers in June, he pushed through the crowd, past youngsters dancing on a table and a smattering of red plastic cups. One of the revelers snapped a photo.

As the night wore on, teens at the South Bethany rental home posted tweets, photos and videos of a bash labeled the "eviction party" for its intensity — a celebration where underage participants later confirmed many were drinking alcohol.

Gansler, a Democrat who is running for governor, said this week that he stopped by the Delaware beach house to talk briefly with his teenage son and then left. He said he does not remember whether he saw anyone drinking. But even if he had, Gansler said, it was not his responsibility as a parent or a high-ranking law enforcement official to intervene.

"Assume for purposes of discussion that there was widespread drinking at this party," Gansler said. "How is that relevant to me? … The question is, do I have any moral authority over other people's children at beach week in another state? I say no."
Pearls were clutched in abundance. Can we live in a world where attorneys general are not actively trying to ruin the lives of teenagers? I'm not so sure. It would certainly be a brave new world.
Of course, these kids were all friends of his son's. But I'm sure he'd feel the same way about a house party full of non-privileged youths as well, right? Right?
Read the whole story here.
Follow this story and more at Reason 24/7.
Spice up your blog or Website with Reason 24/7 news and Reason articles. You can get the widgets here. If you have a story that would be of interest to Reason's readers please let us know by emailing the 24/7 crew at 24_7@reason.com, or tweet us stories at @reason247.