House Passes Extensive Background Check Bill, Prohibiting Wide Range of Ex-Cons from Working in Public Schools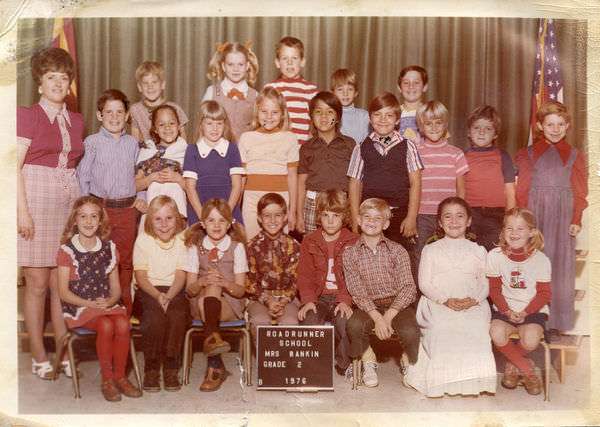 The House of Representatives approved a bill that aims to implement extensive background checks for anyone working in public schools. Although the bill was largely unopposed, aspects of it raise eyebrows.
Yesterday, a voice vote passed H.R. 2083, or The Protecting Students from Sexual and Violent Predators Act. The bill, which now moves on to the Senate, would require an extensive background check of anyone who works in a public school. Administrators would be required to comb through the FBI fingerprint database, the National Sex Offender Registry, and local registries. For good measure, H.R. 2083 would require periodically re-checking peoples' background. Refusing to consent to the background check would automatically disqualify an individual from working not just as a teacher, but as any professional in the school who may have unsupervised contact with students. This would range from administrators, to cafeteria workers, custodians, and even contractors.
Furthermore, although the H.R. 2083 is touted largely as a means of protecting children from sexual predators, the bill casts a wide net that includes many whose crimes have nothing to do with hurting kids. Also prohibited from working in schools would be individuals convicted of child pornography crimes (which, as Reason's Jacob Sullum has pointed out, are not as indicative of other sexual crimes as conventional wisdom would have it), as well as spousal abusers, arsonists, and drug-related offenders.
The overwhelming sentiment is that the law must be passed for the children. The Associated Press quotes Rep. George Miller (D-Calif.), the bill's chief sponsor, as saying, "Keeping children safe is not a partisan issue. It's a moral obligation." Rep. John Kline (R-Minn.) reiterated the sentiment in a press release. The Hill lauded the bill as an opportunity for the House to "practice the long-forgotten art of working together."
However, not all representatives believe this will be an effective measure. Rep. Keith Ellison (D-Minn.) hopes to alter the bill, because he is hesitant about "imposing lifetime bans and ignoring the ability of people to overcome criminal backgrounds." Again, Jacob Sullum has extensively covered the issues of recidivism and restricting convicts ability to reintigrate into society.
The National Education Association (NEA) also voiced a two-pronged opposition to the bill. In a letter to Congress, the NEA suggested that background checks would disproportionately impact racial minorities. They also pointed out that "H.R. 2083, while well intentioned, may run counter to existing state laws."