Obamacare's Exchanges are Still Broken, and Obama's Speech Shouldn't Give Anyone Confidence They'll Work Soon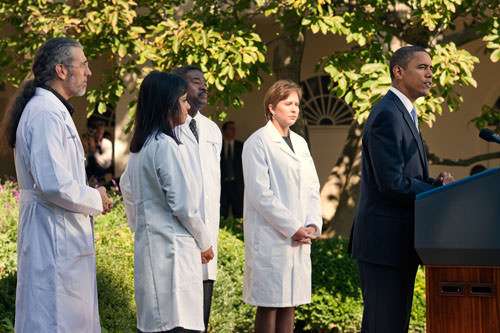 Three weeks after the deeply troubled launch of Obamacare's health insurance exchanges, President Obama gave a speech responding to some of the problems that have plagued the government-run online enrollment system. The most revealing thing about it was what he didn't say.
Obama was somewhat more blunt than he has been about the system's failures. "There's no sugarcoating it. The website has been too slow. People have getting stuck during the application process. And I think it's fair to say that nobody's more frustrated by that than I am," he said. "There's no excuse for the problems."
No excuse—and no explanation either. Obama acknowledged some problems with the site. But he didn't say why they happened, when they would be resolved, or what the administration's specific plan was to get things working.
That's rather telling. If President Obama was confident that the online exchange system was on track to be fixed in short order, that would have been the highlight of his message. It wasn't. Indeed, much of his speech was devoted to arguing that Obamacare is more than just a website, and to explaining how people who want coverage can still enroll in coverage outside the exchanges. Phone help and paper applications, he said, provided an alternative method of enrollment.
But full processing of paper applications can't be done easily without a functioning online system. At best, it's a process that takes weeks; a document is filled out for you, then mailed to your home, then mailed back again, after which you can expect to wait another week or so to find out if you qualify for subsidies.
Just a few weeks ago, Obama was telling people that the exchanges would be as simple to use as Amazon, or an online travel reservation site like Kayak.com. Now he's telling people they must rely on a phone and paper process that is, at best, extremely slow.
Obama's speech, in other words, was designed to tell people how Obamacare could work without the online exchanges. Which strongly suggests that he and the rest of the administration believe that, at least for the time being, that's the only way it's going to.