Congress Plans Wacky Roast for HHS Secretary Kathleen Sebelius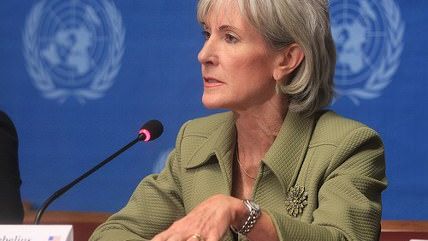 (US Mission Geneva / Foter / CC BY-ND)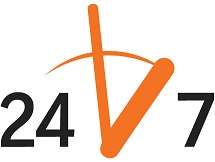 Fire up the DVR and prep some snacks: Kathleen Sebelius will actually testify before Congress about the Obamacare launch disaster, someday soon, maybe, schedule permitting. Politico notes:
HHS Secretary Kathleen Sebelius plans to testify before Congress about the rocky Obamacare rollout as early as next week, her office confirmed Monday.

Sebelius intends to testify before the House Energy and Commerce Committee whenever they can find a "mutually agreeable date," HHS spokeswoman Joanne Peters said.
The "mutually agreeable date" is not this Thursday, apparently, which is when a hearing is scheduled. Republicans are upset that she won't be there this week, but the administration said she has a commitment in Phoenix — perhaps maybe a show at the Scottsdale Comedy Spot?
Guys, don't despair. Just take a cue from Comedy Central, given her recent appearance on The Daily Show, and prep a good fun roast. I'm sure they could get Seth McFarlane to be roastmaster. Warn C-Span to consider a delay, though. I hear Republican Rep. Bill Johnson of Ohio likes to work blue (the irony!).
Follow this story and more at Reason 24/7.
Spice up your blog or Website with Reason 24/7 news and Reason articles. You can get the widgets here. If you have a story that would be of interest to Reason's readers please let us know by emailing the 24/7 crew at 24_7@reason.com, or tweet us stories at @reason247.