BART Employees Strike Again Despite Earning $30,000 More Than Typical San Francisco Worker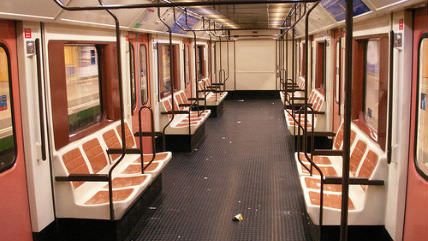 Employees of San Francisco Bay Area Rapid Transit (BART) went on strike again today, after a deadline to resolve contract negotiations passed without a deal. This is the union's second strike in three months.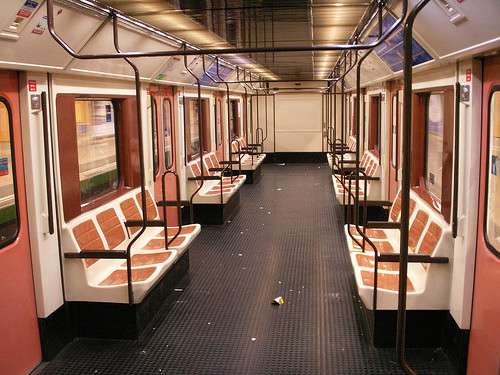 Hundreds of thousands of Bay Area commuters turned instead to free city-provided charter buses, ferries, and their cars. The California Highway Patrol and BART officials reported traffic backed up for miles and insufficient public transit alternatives.
The strike followed an impasse between union leaders and BART management, as they were unable to reach an agreement on workers' salary, benefits, and pension plans.
The New York Times reports:
On Sunday, BART managers presented what they said was their "last, best and final" offer and asked the unions to take it to their membership for a vote. That offer included a 3 percent annual wage increase, a 1 percent annual increase in employee contributions to pensions and an increase of 9.5 percent over the life of the four-year contract in employee contributions to health benefits. On Thursday, BART's general manager, Grace Crunican, said that offer was still on the table.
While the two major unions representing transit workers have accepted some of the proposed terms, they are still not entirely satisfied. Union leaders have expressed concern over some work rules and a desire to get a bigger share of BART's operating surplus.
However, it seems the patience of many Bay Area riders and residents has been wearing thin. Following the first strike, a Survey USA/KPIX-TV poll found that 44% of residents felt that BART management had made a better case in negotiations compared to 19% in support of the union.
To many living in the area, their demands may seem out of touch. According to BART officials, the 2,300 mechanics, custodians, station agents, train operators, and clerical staff earn an average base salary of $71,000 per year plus $11,000 in overtime pay. Additionally, BART employees pay only $92 per month for health coverage and contribute nothing toward their pensions.
Back in August, the San Francisco Chronicle broke down the numbers on BART employees' compensation compared to transit workers in other major U.S. cities. Their analysis found that once you "factor in their low-cost health care and lack of pension contributions…they may well be among the best-off in the country."
Critics responded that the analysis didn't factor in San Francisco's unusually high cost of living. However, the U.S. Census Bureau says the median salary for a San Francisco worker in 2012 was $40,522 – a far cry below (well, roughly $30,000 below) BART employees' take-home pay. However, the Bureau of Labor Statistics reports that the average salary of a San Francisco worker in 2012 was $66,081 (based on the average hourly wage of $31.77 multiplied by the BLS's figure of 2,080 hours worked per year.)*
BART official Grace Crunican said, "We are not going to agree to something we can't afford. We have to protect the aging system for our workers and the public."
*Several commenters pointed out the incomparability of the statistics used.