House Passes Spending Bill, Partial Government Shutdown to End
87 Republicans joined every voting Democrat to pass the bill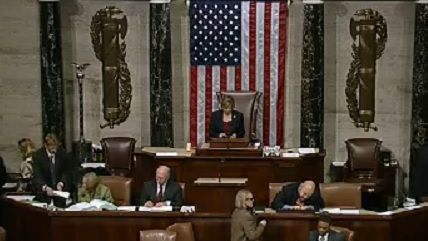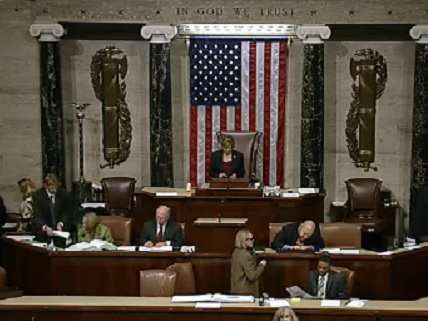 The House of Representatives passed the Senate negotiated spending and debt bill by a vote of 285-144 late tonight, with 87 Republicans and every voting Democrat voting yes. The bill funds the government through January 15, raises the debt ceiling through February 7, and allows the president to suspend the debt ceiling when the federal government reaches it, so long as Congress doesn't pass a resolution disapproving the president's exercises of that authority (read the bill, in pdf form, here).
You can see how members of Congress voted here.
The bill now just needs the president's signature for the 16-day partial government shutdown to end. The president spoke earlier tonight and will do so again tomorrow morning.
More updates at Reason 24/7.