House Republicans Fear Government Shutdown Foiled Chance To Expose Obamacare's Flaws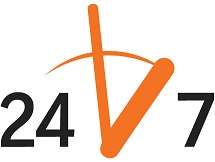 House Republicans are worried that the government shutdown cost them the opportunity to highlight flaws associated with the rollout of Obamacare's health insurance exchanges.
From The Hill:
House Republicans, now seeking a way out of the current fiscal impasse, fear that the government shutdown robbed them of a chance to highlight the problems in ObamaCare's rollout.

Oct. 1 should have been a layup for Republican opponents of President Obama's signature healthcare law, who watched as new insurance exchanges were beset by a slew of technical snafus.

But in a harsh bit of irony for the GOP, that was also the first day of a government shutdown driven largely by their own efforts to defund ObamaCare – a standstill that has dominated headlines all month.
Follow this story and more at Reason 24/7.
Spice up your blog or Website with Reason 24/7 news and Reason articles. You can get the widgets here. If you have a story that would be of interest to Reason's readers please let us know by emailing the 24/7 crew at 24_7@reason.com, or tweet us stories at @reason247.