Cops Give Seattle Stoners Special Doritos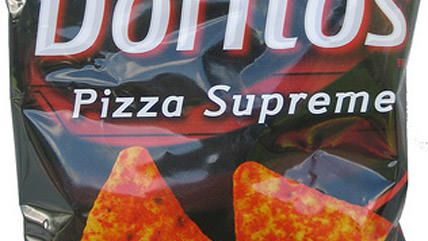 Hempfest was nacho cheesier than ever this year, thanks to the Seattle Police Department (SPD). Cops policing the 23-year-old cannabis reform event handed out 1,000 bags of Doritos to festivalgoers.
The get-out-the-snacks effort may have helped thwart a few cases of the munchies. But it was primarily intended to promote goodwill between attendees and city police in the wake of Washington State's vote last fall to legalize sale and possession of small amounts of marijuana.
Each of the snack-sized bags was labeled with a sticker: "Hempfesters! We thought you might be hungry. We also thought now might be a good time for a refresher on the do's and don'ts of I-502," the state initiative legalizing weed.
In addition to urging Hempfest's many pot smokers not to drive while high or distribute weed to minors, it also good-naturedly suggested that they "listen to Dark Side of the Moon at a reasonable volume." Nacho-noshers looking for further information were directed to an SPD webpage titled, "Marijwhatnow? A Guide to Legal Marijuana Use in Seattle."
The chips came with two cautionary notes. At the top, a disclaimer: "This sticker is not a lawyer and cannot provide you with legal advice." At the bottom, a warning: "The contents of this package are as delicious as they appear."