MN Cops, Government Workers, in Growing Database Abuse Scandal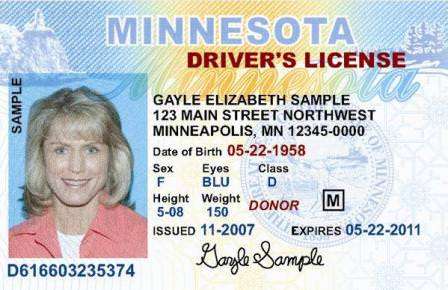 Back in April, former police union attorney Brooke Bass was seeking compensation from Minnesota jurisdictions whose cops had trawled through her driver's license records more than 700 times just for the hell of it. There's talk of a $7 million payout. She was followed by a police officer who accepted $1 million to settle her case over massive data violations. Then there was the news anchor whose North Star State DMV records were accessed 1,380 times by government workers with time on their hands. Now, conservative political activists say their driver's license entries are being used by political opponents. It's all a bit…unsettling as databases become ever-more of a thing, used to store intimate information about Americans' movements, medical records, and overall activities. Minnesota's embarrassing data privacy scandal may be a glimpse of the future that awaits us all.
From Tom Steward at Watchdog.org:
Yet one newly minted case filed by 18 Wabasha County conservative activists — a state representative and two sitting county commissioners among them — ups the ante by raising accusations of prying into driver license data for political purposes.

"You line up dates and start to look at what was I doing around those different times and why are these particular pings concentrated here and it's pretty clear," said Rep. Steve Drazkowski, R-Mazeppa, whose records were accessed 94 times. "There's definitely activity that coincides with political activity. I had a good number of pings that happened on and before and right after announcing for office in two different general elections and one special election."
The earlier cases seem to involve mostly creepy cyberstalking of attractive women by horny officials with access to personal information. If the latest allegations hold up, they would add an IRS-y politicized face to what was already a disturbing insight into what government employees do with our information when they're bored. It's a step from sleazy to politically threatening, though you get to decide for yourself which is the more objectionable.
Database abuse isn't new. Ohio allowed 30,000 police officers and other state officials access to its facial recognition database, and is only now backtracking to impose some safeguards. IRS agents frequently misuse the financial records to which they have access for fun and profit.
Political abuses aren't unknown, either. The Virginia State Police used license plate recognition technology to track who comes and goes at political rallies. The agency insists it has learned the errors of its ways.
Just wait until the Obamacare Data Services Hub is up and running.