California to Let Illegal Immigrants Drive Legally, Which Is Not Actually a New Thing
Tenth state in the country to institute the policy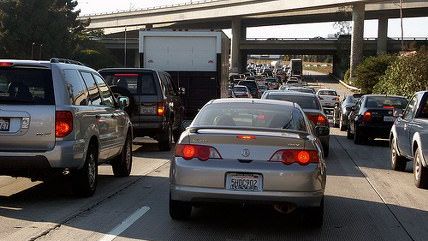 (FontFont / Foter / CC BY)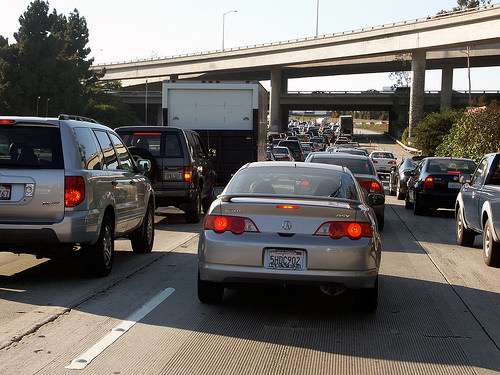 California is joining 10 other states in allowing illegal/undocumented immigrants to get driver's licenses. Despite lagging behind states like Oregon, Colorado, Utah and New Mexico, Gov. Jerry Brown somehow thinks the Golden State is some sort of pioneer in the area. The Los Angeles Times reports:
Gov. Jerry Brown signed a landmark law Thursday granting driver's licenses to people who are in the country illegally, hailing the measure as an important expansion of immigrant rights and one that should serve as an example to other states.

"This is only the first step. When a million people without their documents drive legally with respect to the state of California, the rest of this country will have to stand up and take notice," Brown said outside Los Angeles City Hall, with Archbishop Jose Gomez and other dignitaries in attendance. "No longer are undocumented people in the shadows."
The driver's licenses will have special marks indicating that they only confer "driving privileges" and are not legal identification for voter registration or to receive benefits. Nevertheless, the opposition seems to revolve around the idea that illegal immigrants are being granted more rights rather than being invited to participate in another bureaucratic licensing process. The Sacramento Bee has the whole political background on efforts for years to push this legislation through, also pointing out that rules against allowing illegal immigrants to drive in California were only passed in 1993. This actually isn't a new rule – it's an end to a relatively young ban.
Proponents hope allowing illegal immigrants to get driver's licenses will reduce the number of hit-and-run incidences and increase the number of drivers with insurance. But the Los Angeles Times looked at what has happened in New Mexico, and it hasn't seen a significant increase in insured drivers. And they've had fraud issues:
California is home to nearly one in four immigrants who live in the U.S. without legal status. The state can learn a lot about potential problems from New Mexico, which has issued more than 90,000 driver's licenses to foreign nationals since 2003, said Demesia Padilla, that state's secretary for taxation and revenue.

"It's been a disaster," Padilla said. "We have had a lot of identify fraud."

The state has broken up fraud rings that used false addresses and fraudulent lease and utility documents to obtain driver's licenses for immigrants who live in other states, she said.
But New Mexico's problem is obviously due to being an early adopter. The fraud ring only exists because these policies don't exist in other states. Now that California is on board, fraud might well go down there.
Information on insurance and illegal immigrants seems a bit confusing still. The Times story put these two paragraphs side by side:
A 2011 study published in the Journal of Insurance Regulation suggested that in states that grant driver's licenses to such immigrants, the rate of uninsured motorists had increased by almost 2%, resulting in more fatal car crashes.

In Utah, a 2006 state audit report showed that about 75% of those with the immigrant "driving privilege cards" had obtained car insurance, compared with 81% of those with regular licenses.
I don't know how to square those two paragraphs in such a way that both make sense (and the journal study is paywalled, so I can't get more than the abstract that the Times also obviously used). Important context is missing. I went hunting around and found this piece from the Denver Post earlier in the year. It explained that Utah didn't track the percentage of uninsured drivers prior to the law's passage, so they don't know whether or not there's been an increase in the number of illegal immigrants getting insurance. So perhaps I shouldn't be holding my breath that my sky-high insurance rates will be coming down here in Los Angeles.