Government Shutdown 2013: Kick Back and Enjoy a Bit Less Harassment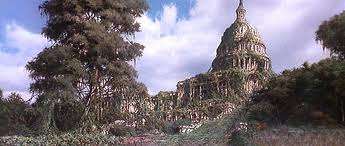 As we survey the smoking, shattered remains of the federal goverment… Oh, wait, that was a rerun of Independence Day. Awesome scene. Anyway, as we yawn and gaze on the histrionics over the government not-so-shutdown of 2013, there are definitely a few upsides to be seen. I might go so far as to venture that it's mostly upsides, but let's stick with a few highlights for now.
First, despite reports that "law enforcement" is considered essential and that we're still burdened with the usual bully-boys busting medical marijuana dispensaries and chasing technical violators of firearms regulations hither and yon, the fact is that even the alphabet soup of federal arm-twisters has seen its ranks diminished by furloughs. According to Department of Justice contingency plans (PDF), Seventeen percent of ATF employees are "not excepted" from furlough, 16 percent of FBI employees are similarly crowding Starbucks for a few days, and America will have to do without the services of 13 percent of DEA employees for the time being, among others.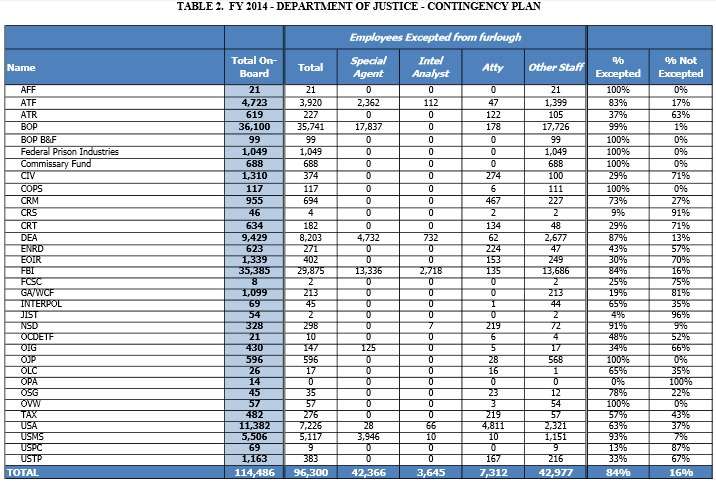 Fears over NSA snooping and spying on our communications can probably take a rest for a few days—at least until the spooks are back at their desks, catching up on their sexting interceptions. "The government shutdown has forced spy agencies to furlough 70 percent of their civilian employees," a senior intelligence official told The Hill's Brendan Sasso.
Hey! let that sedition run wild while you can!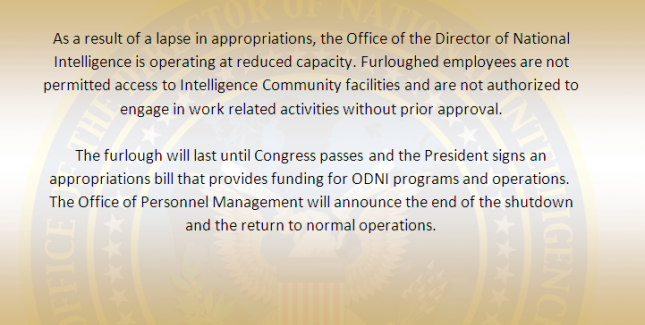 Environmental Protection Agency employees are even more likely to be strolling through the park or surfing the Internet at the moment than to be hassling average Americans. EPA contingency plans suggest that only a skeleton staff is on the job at the moment, and available to raid mining camps in Alaska.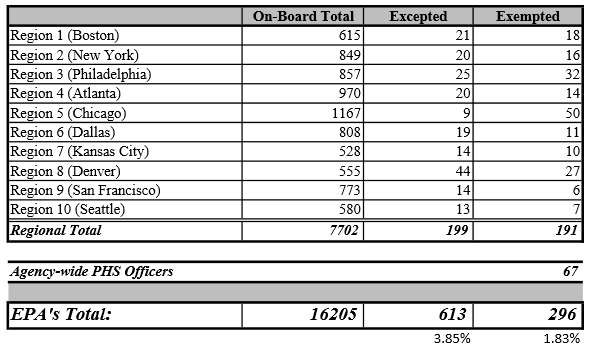 Last, but perhaps sweetest, the Internal Revenue Service is a bit short-staffed this week—an estimated 91 percent of the staff has been furloughed. According to Department of the Treasury contingency plans:
IRS would halt non-automated collections and tax processing activities, but would continue activities necessary for the protection of government property. These activities include, but are not limited to, processing tax payment remittances; computer operations necessary to prevent loss of data in process and revenue collections; retaining minimal personnel to maintain safe conditions for essential personnel; maintaining criminal law enforcement and undercover operations; and the protection of statute expiration, bankruptcy, liens and seizure cases. The IRS would halt taxpayer services such as responding to taxpayer questions, including telephone customer service functions.
Considering that the IRS doesn't consider itself bound by its own agents' tax advice, we can all probably live without that particular service. A few days of reduced shakedown potential from the IRS might be a bit like life during a Mafia Conference, when all the extortionists are off in Vegas working on their tans.
Don't be shy! Contribute your own upside stories in the comments.