Are You an "Essential" Federal Worker? Survey Sez: Nope!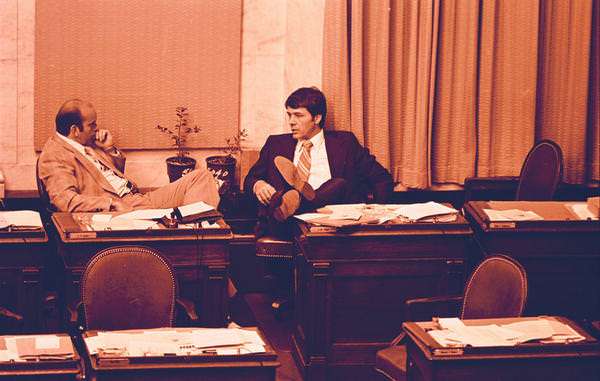 With the shutdown looming, and "non-essential" personnel facing furlough, The Washington Post asked a bunch of federal workers whether they thought of their jobs as "essential." The whole feature is hilarious and worth a read, but here are some highlights:
National Gallery of Art museum specialist:

"There are no art historical emergencies!"

U.S. Fish and Wildlife Service endangered species biologist:

"Wildlife habitat will remain intact; as no permits for development will be issued. Wild flora and fuana [sic] can feed themselves."

State Department employee:

"I wouldn't mind some days off."
Workers at the EPA in particular seems to have a healthy sense of perspective:
Environmental Protection Agency scientist:

"My work can wait."

Environmental Protection Agency employee:

"I'm not working on anything that is life threatening."
Others had a grander sense of their job functions:
Federal Energy Regulatory Commission environmental engineer:

"Do you like electricity, cooked food, a warm shower, a heated home, and the ability to comment on major projects affecting the lives of all Americans?"

U.S. Marshals Service investigative research specialist:

"I am the power behind the throne…my job supplies the deputies with the facts, figures, and forms to go out and remove dangerous fugitives from off the streets. Deputies call me far more often than I call them for information relating to the apprehension of some of America's most wanted criminals."
Interviewees were also asked whose jobs are essential:
Bureau of Land Management Deputy Division Chief:

Who is essential?

"Law enforcement rangers, fire fighters, caretakers for off-range wild horses and burros."
Are you a federal worker? Go add your own two cents.