D.C. Navy Yard Shooting: 12 Dead, 14 Wounded; What Comes Next?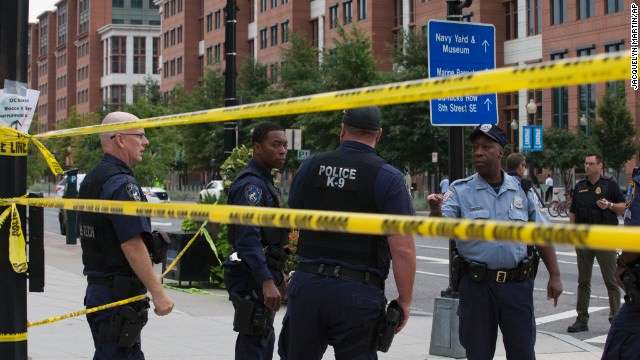 The Washington Post this morning reports that 12 people were killed and 14 injured in yesterday's rampage at the Navy Yard by former reservist Aaron Alexis, who also died during the shooting.
Alexis's killing spree is the largest in the Washington Metro area since the 9/11 attacks in 2001.
"We don't know what the motive is," said D.C. Mayor Vincent C. Gray (D). The mayor said there was no reason to suspect terrorism. Other officials said they do not know whether Alexis's [general] discharge [from the Navy Reserves] played a role in the shootings but said that is one line of inquiry.
The Navy Yard is a secure military installation, meaning that everyone on it needed a clearance permit, which Alexis, 34, apparently had.
Alexis had been working much of this year as a computer contractor for a company called The Experts and appeared to have a government-contractor access card that would have allowed him into the Navy Yard and other military installations, according to company chief executive Thomas Hoshko.

Alexis had a security clearance that was updated in July, approved by military security service personnel.

"There had to be a thorough investigation," Hoshko said. "There is nothing that came up in all the searches."…
Read the latest Post stories here.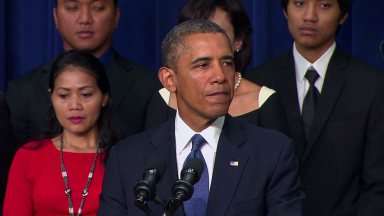 The Post story concludes with a paragraph recounting other recent mass shootings:
The Navy Yard shooting marks the seventh time in the past decade that a gunman has killed 10 or more people in a single incident. The most notable incidents were the 2007 Virginia Tech shooting in which 32 died; the Aurora, Colo., movie theater shooting last year in which 12 were killed; the Newtown, Conn., school shooting last year in which 26 were killed; and the 2009 Fort Hood rampage.
President Obama commented on the shooting yesterday, saying, "We are confronting yet another mass shooting." Others in the government and commentariat have immediately—and understandably—begun discussion what sort of gun control measures would have kept the slaughter from happening.
As calls for new gun laws—including expanded background checks and casting a wider net for mentally disturbed individuals—get underway, it's important to recognize that however terrifying and devastating events such as the Navy Yard shooting are, they are not increasing in frequency. Neither is gun violence overall. As I wrote in January 2013:
The violent crime rate – which includes murder, rape, and beatings—is half of what it was in the early 1990s. And the violent crime rate involving the use of weapons has also declined at a similar pace.
None of that minimizes the pain and suffering that occurred yesterday—and a full investigation into how a gunman made his way onto a secure military installation deserves the highest level of investigation and understanding. But the larger picture about declining rates of gun violence surely also needs to stay front and center as calls for action and new restrictions on gun ownership grow.
Watch "5 Facts About Guns, Schools, and Violence":