A Tale of Two Detroits: What Union Leaders See Vs. What History Shows
The loss of jobs and development is the symptom, not the disease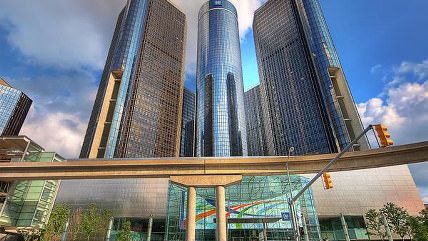 (paul bica / Foter / CC BY)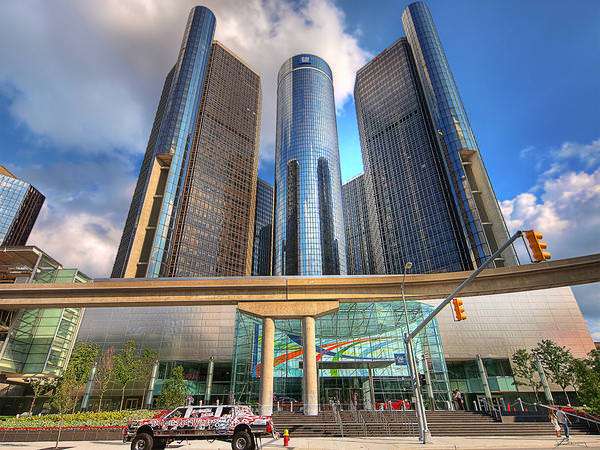 A pair of Detroit Free Press stories over the weekend highlighted the pretty large gap between how union leaders see the nature of the city's municipal crisis and how everybody else sees it.
On Friday, union leaders visited the White House to stump for help:
Labor leaders took their turn visiting the White House on Friday to talk about what can and should be done for bankrupt Detroit, while also cautioning the Obama administration that the financial problems experienced in southeastern Michigan may soon be felt in many other metropolitan areas across the U.S.

Calling for a plan that would not only address Detroit's concerns but also serve as a playbook for future crises, the group — which included the UAW's Bob King and others — left the hourlong meeting touting few specifics but saying the groundwork was laid for a response that could help address Detroit's issues by attracting new jobs and development.

"They are very much aware of the problem," Lee Saunders, president of the American Federation of State, County and Municipal Employees, said after the meeting. "This is not only a Detroit problem. … This is an issue that confronts urban centers across the country."
Yes, this is absolutely true. Some folks (like Paul Krugman, for example) may want to paint Detroit as an extreme outlier, but many of Detroit's fiscal problems are present in many municipalities. Unfortunately, these people seem to think the loss of jobs and development are the cause of the problem and not a symptom.
The meeting was one in a series that administration officials have been engaged in as they attempt to give voice to the various groups impacted by the largest municipal bankruptcy in U.S. history. While a federal bailout has been ruled out, the Obama administration has still been trying to coordinate a response to the crisis.

Agency and department heads have been asked to scour their grant programs for those that could help the city, while administration officials try to coordinate efforts between local politicians, business leaders, charitable organizations, labor and more to help stimulate economic investment and job creation in hard-hit Detroit.
Don't call it a bailout! It's just federal money from grants being directed toward the city! That's totally different.
Then on Sunday, the Free Press used math and graphs to get to the real root of Detroit's fiscal nightmare: runaway debt, high taxes, and uncontrollable pension costs. Some highlights:
Detroit's debt began skyrocketing in the '90s until it hit $9 billion in 2006, even as revenues were dropping to around $1.5 billion a year. This does not include future debt liabilities like pensions or bond interest.
In 1960, police and fire spending took up 17 percent of the city's budget. Now it takes up 47 percent.
In 1960, pension costs took up 10 percent of the budget. Now combined with health care costs it takes up 18 percent of the budget. Health care expenses are actually double pension expenses.
Detroit has some of the highest taxes in the state, but city revenue is at a 60-year low. The city now gets more revenue from its local casinos than it does from property taxes.
Detroit has twice as many people on its pension rolls than it does actually working.
The amount of money the city spends on pension benefits for police and fire employees is equal to 126 percent of the city's payroll.
Read (and view) the whole thing here. The graphs are illuminating, and the lengthy explanation of how ex-mayor (now convicted of corruption) Kwame Kilpatrick's award-winning plan to borrow money to pay down the pension debt went terribly wrong is too complex to summarize with a bulletpoint.