Federal Court Rules Police Whistleblower Who Didn't Follow Chain of Command Can Sue for Retaliation
Lower courts said cop's whistleblowing was part of his official duties, not free speech, thus not protected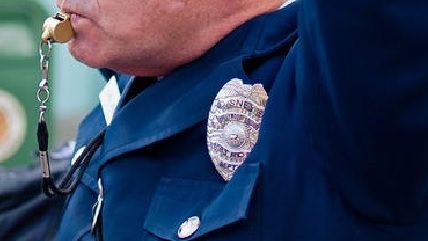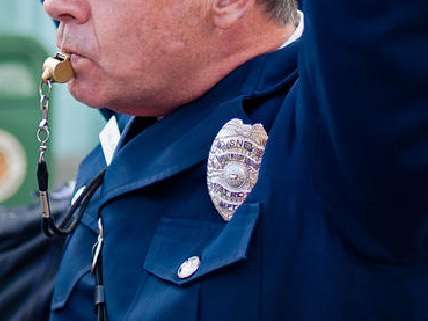 Angelo Dahlia was a cop in Burbank, California until he was fired, he says, because he reported physical abuse of suspects processed at his department to the LA county sheriff, among other misconduct at his police department. He claims his superior told him to stop his "sniveling" when he first reported the misconduct there. Several courts had previously ruled Dahlia did not have First Amendment grounds to sue over the perceived retaliation, but now the 9th Circuit Court has overruled those decisions. The LA Times explains:
A lower court threw out Dahlia's suit on the grounds that he reported the misconduct as part of his official duties, not as a private citizen expressing free speech. A three-judge 9th Circuit panel reluctantly agreed last year, declaring that it was bound by a 2009 precedent.

But the larger panel overturned that precedent and decided that police officers, in some instances, may be entitled to sue in federal court for being penalized for speaking out about misconduct.

"It is relevant to the resolution of Dahlia's case that Dahlia disclosed misconduct to LASD in contravention of the numerous threats and admonitions from his superiors not to reveal the misconduct to anyone," wrote Judge Richard A. Paez, a President Clinton appointee. "He defied, rather than followed, his supervisors' orders."
Dahlia originally sued when he put on paid administrative lead, which a court ruled did not constitute a punishment (file that factoid away the next time a cop's put on paid leave for a police shooting and someone tries to spin that as a punishment). Dahlia was then fired, ostensibly for providing conflicting accounts of misconduct to the LA Sheriff's Department and the Burbank PD. Though two of the judges on the court expressed reservations about federal judicial intervention into "the daily activities of police departments," the court ruled unanimously to allow Dahlia to continue with his lawsuit, extending protection to police whistleblowers that don't follow the chain of command or violate a superior's order in the course of reporting misconduct or corruption.