Miami Beach Cop Who Tasered, Killed Teenaged Tagger Also Punched Someone at a Concert, Arrested an Elderly Woman Who Asked for Help, and Participated in Alleged Beating of Iraq War Vet
Jorge Mercado fatally tased 18-year-old Israel Hernandez after allegedly catching him tagging a building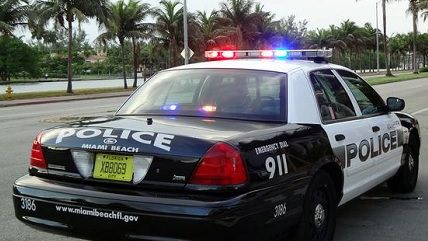 (Andre Gustavo Stumpf/Foter.com)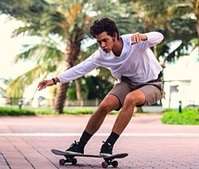 Earlier this month, Miami Beach police officer Jorge Mercado tased and killed 18-year-old Israel Hernandez after the teen was allegedly caught spray painting a building late at night. The Miami New Times obtained much of the cop's internal affair file, which:
show that Mercado arrested an old woman last year as she tried to navigate Memorial Day weekend traffic. In 2007, he punched a guy during a concert. Worst of all, he and fellow cops were accused of Tasering and beating an Iraq War veteran in 2008.

The only accusation that was sustained, however, was a 2008 investigation into overtime abuse among Miami Beach police officers.

Mercado has six IA cases: four were sent to New Times. Of the other two, one stems from him Tasering Hernandez and is currently open. The other involves a mysterious, substantiated violation of departmental drug testing procedures.

A MBPD spokesman said that the drug case was closed but could not be released because of HIPAA law governing personal medical information.
The Times has the details on the four cases they were sent here. The Iraq War veteran contacted his local congressman in New Jersey but later dropped his complaint. He nor his friend were arrested. The elderly woman just trying to ask Mercado how to get home, had her charges dropped but the internal affairs complaint was found "unsubstantiated." Mercado admitted to hitting someone at a concert, and nothing else happened. As for the overtime abuse, Mercado and nine other officers were found to have been paid $583,544 in overtime as part of a "crime suppression" unit. The police department determined there was no theft, but did reprimand a couple of the officers' superiors for "poor supervision."
The investigation into the fatal tasing is ongoing for now. As I've noted before, maybe police departments could use some zero tolerance.