Judge Rules Calif. High-Speed Rail Plan Violates Rules for Funding
More information requested before he decides whether to essentially kill it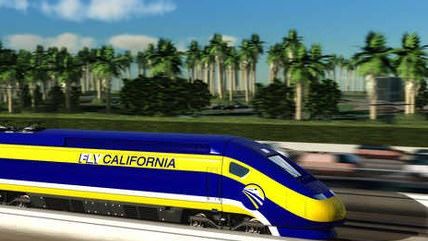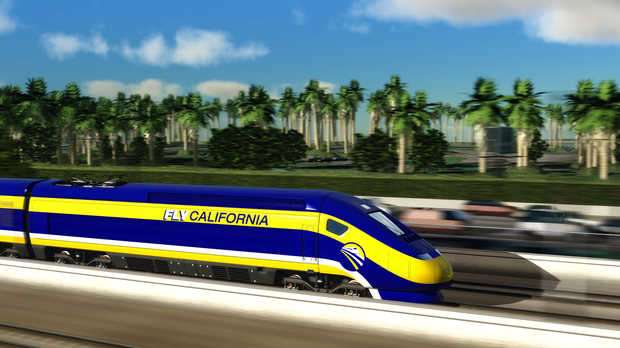 A judge's ruling today may not have killed the California high-speed rail plan, but it can definitely see the gallows from where it's standing. The Fresno Bee gets the details:
A funding plan put forth by the California High-Speed Rail Authority in 2011 violated several provisions of Proposition 1A, a $9.9 billion bond measure, according to a ruling issued late Friday by a Sacramento Superior Court judge.

In the lawsuit by Kings County, Hanford resident Aaron Fukuda and Kings County farmer John Tos, the ruling by Judge Michael Kenny pointedly notes that "the Authority abused its discretion by approving a funding plan that did not comply with the requirements of the law."

But Kenny's ruling also asks for more arguments from both sides before he determines whether to issue a court order to overturn the rail agency's approval of its business plan or to negate the state Legislature's approval last summer of about $2.6 million from Prop. 1A for construction to begin.
Proposition 1A was approved by voters in California to fund the high-speed rail, but as research from the Reason Foundation has shown, the plan being pursued is significantly out of compliance with what was put before voters. The costs have skyrocketed, the trains will not be able to operate at the speeds promised, it will likely need government subsidies to stay in operation, and there's no funding beyond the very first segment of construction, among other problems. The judge agreed the train project did not appear to have the required funding sources beyond the first segment and hasn't gotten the necessary environmental clearances to continue, as Proposition 1A demands:
The judge is asking attorneys for both side to provide additional written arguments before he determines whether he should invalidate the authority's funding plan or even go so far as to invalidate the Legislature's approval of funds last summer. No schedule has been set for those briefings or a hearing on the issue.
Below, my interview with Eric Christen of the Coalition for Fair Employment in California, one of the groups who has been fighting against this boondoggle: