Facebook's Zuckerberg Wants Immigration Reform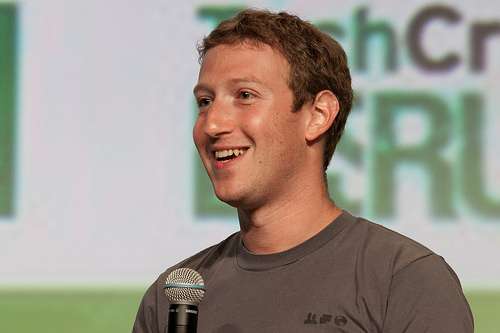 Mark Zuckerberg, creator of Facebook, is behind a new advertisement that promotes immigration reform.
Described by The Hill as a "pro-immigration conservative group," Zuckerberg's FWD.us kicked off an ad campaign last week with a one-minute video. Titled "Serve," it presents the story of Alejandro Morales, who was brought to the United States as an infant. Morales participated in ROTC, and explains that he aspires to serve in the military, but cannot because he is not a legal citizen.
"We hope that by showing Americans the cost of this broken system and the contributions people like Alejandro are already making, they will join with us in supporting real reform," said Joe Green, President of FWD.us. Green co-founded the advocacy group with Zuckerberg.
The Hill writes that the ad will air "in 13 major TV broadcast markets across the country," as well as on cable and the web. This will include border-state cities such as Phoenix, Tuscon, Albuquerque, and San Antonio. Other major cities that will see the ad are Chicago, Washington D.C., Tampa, and St. Petersburg.
Today, Zuckerberg is hosting a roundtable discussion in Utah about immigration reform with technology firms, investors, and a bipartisan group of politicians. The Hill explains that the economic aspect of a comprehensive reform is meeting's focus.
"This is something that we believe is really important for the future of our country—and for us to do what's right," Zuckerberg said last week at the premiere of Documented, a film about immigration. According to the Guardian, it was the web mogul's first public remarks about the subject.
According to another article by The Hill, Zuckerberg also funded a pro-immigration television ad in support of Paul Ryan's plan.