Texas Town Uses SWAT Team on Behalf of Code Enforcement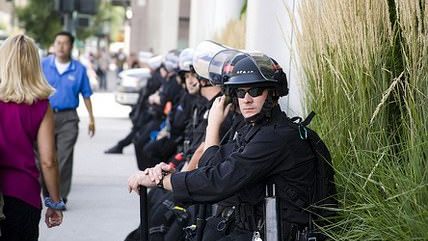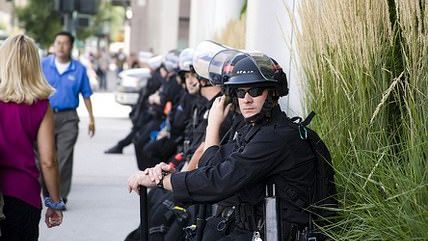 (WEBN-TV / Foter / CC BY-ND)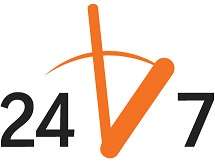 Today's tale of misuse of SWAT teams sends us down to Texas, where it looks like police claimed they suspected a farm owner had a marijuana grow operation going in order to send in a SWAT team so they could deal with the real problem – people using their properties in ways the city didn't like. I mean, in ways other than growing marijuana.
WFAA reports on the actions in Arlington, Texas:
The gate at the Garden of Eden, an Arlington business that preaches a sustainable lifestyle, remains broken.

It is evidence left behind after a police raid.

"They came here under the guise that we were doing a drug trafficking, marijuana-growing operation," said owner Shellie Smith. "They destroyed everything."

An Arlington police investigator laid out her marijuana suspicions and probable cause in a search warrant It was signed by a judge on August 1.

The SWAT Team then went to the property on Mansfield Cardinal Road one day later to execute the warrant around 7:30 a.m.

They found nothing.
You would think that would be the end of it. But no. The SWAT team was followed by a bunch of code enforcement officers who took care of the real demon weeds: sunflowers, blackberry bushes and okra. WFAA reports:
Code enforcement teams also went to the home that day with an abatement warrant. They hauled nearly 21,000 pounds of materials, including 24 tires filled with stagnant water.

According to inventory documents, some of the items seized included compost, wooden pallets, and furniture. Smith said code officials took away their food, and everything they need for a sustainable lifestyle.

"There were 15 to 20 blackberry bushes. There were sunflowers for our bees and gifting. Lots of okra, and we had a sweet potato patch that they whacked down with a Weed-Eater," Smith said. "The weeds that we used to shade our crops are also gone."
The city says the farm has code enforcement violations they refused to fix. So, SWAT team!
(Hat tip to John K. Ross)
Follow this story and more at Reason 24/7.
Spice up your blog or Website with Reason 24/7 news and Reason articles. You can get the widgets here. If you have a story that would be of interest to Reason's readers please let us know by emailing the 24/7 crew at 24_7@reason.com, or tweet us stories at @reason247.