Obama DOJ Also to Back Mandatory Minimum Reform Bill "Similar" to Rand Paul's
Senate Judiciary Chair Patrick Leahy and Republican Rand Paul already introduced a bill to reform mandatory minimum sentencing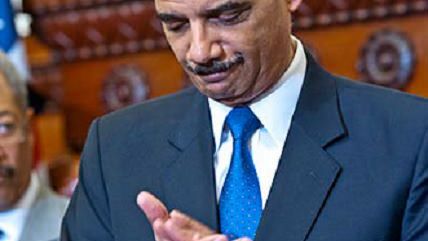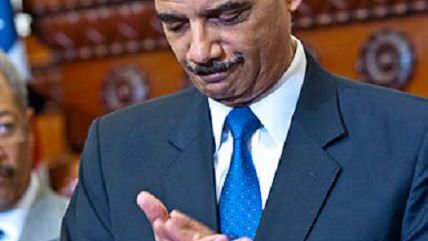 (Talk Radio News Service)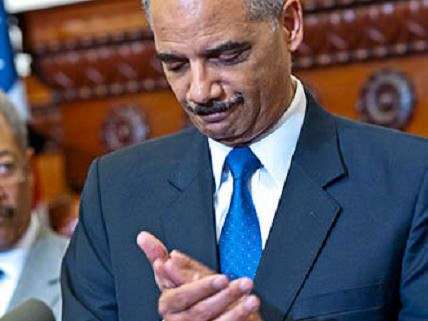 Today's announcement that the Department of Justice will tell prosecutors to omit the quantity of narcotics involved in low-level drug cases in an effort to sidestep mandatory minimum sentencing laws may represent a shift in the administration's drug policies, but not in the tactics it uses to apply laws selectively. Nevertheless, there is a bill in Congress which would implement "safety valves" judges could use to go below the mandatory minimums (which would still be in place). The legislation was introduced by Patrick Leahy and Rand Paul, meaning the issue could help Paul build bipartisan credentials, as the Washington Post reports:
While today's Republican Party primary voters generally don't like their elected officials working with the Obama administration, mandatory minimum drug offenses aren't exactly a partisan issue. That's why Paul — a libertarian — has joined with tea party Sen. Mike Lee (R-Utah) and Democratic Sens. Durbin (Ill.) and Leahy (Vt.) on this bill.

The limited polling on the issues suggests many or most of Americans in both parties are open to such changes.

If Paul can work with these senators and the administration to get something done on mandatory minimum sentences, he can credibly claim that he took the lead on a major issue and got something bipartisan done — without the same potential for blowback produced by the effort of Sen. Marco Rubio (R-Fla.) to reform immigration laws, for instance.
Notably, the Post reports Holder will be backing a bill "similar" to Paul and Leahy's, not the bill Paul and the Democrats' chairman of the Senate Judiciary Committee actually introduced.