Virginia Postrel on Jeff Bezos and the Resistance to Capitalist Innovation, From 1996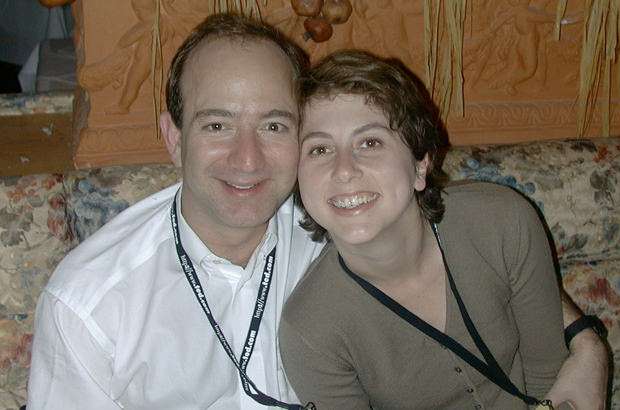 One of the first articles about Amazon.com founder (and new Washington Post owner) Jeff Bezos was written in 1996 by then-Reason editor Virginia Postrel. In her prescient time capsule of a piece, Postrel celebrates the technological innovation of online selling while predicting opposition from those reflexively hostile to disruptive change:
Nothing upsets stasis-loving social critics more than new institutions for buying and selling, institutions that are often among the first applications of information technology. Just about every innovation that makes trade easier, especially for consumers, meets social and political resistance—often in the name of values. […]

[But] take the values independent booksellers celebrate: diverse literary voices, personal service, support for unknown authors. Jeff Bezos is delivering those values—and just about any English-language book—via the World Wide Web. His year-old Seattle-based company, Amazon.com, is the world's largest bookstore, a store with a million titles and no inventory. "Amazon.com cannot exist in the physical world," says Bezos, a 32-year-old former hedge fund manager. "No metropolitan area could support a million-title bookstore."

When a customer places an order from its Web site (http://www.amazon.com), Amazon's computer checks with several large distributors. If a distributor has the book, the customer gets it from Amazon in two to three days. If not, Amazon orders by phone from the publisher—including places so small they carry only a single title—and the process takes a bit longer. The on-line customer finds out immediately how soon to expect the book. "From the customer's point of view, it doesn't feel any different ordering a hard-to-find art book than ordering Primary Colors," says Leslie Koch, vice president for marketing.

Amazon.com threatens old-fashioned physical bookstores—and we can expect to hear them squawk—but it furthers their professed values. It's great for tiny presses and obscure authors. By tracking customer order records, it plans to offer the sort of knowledgeable recommendations a small-town independent bookseller might make to a regular patron, while drawing from many more titles. And by boasting that it carries every book in print, it's agreeing not to let political pressure or slow sales stand between readers and their books.
Read the whole thing here, read Postrel's Reason archive here, then order (from Amazon!) her foundational 1990s book on the broad topic, The Future and its Enemies.