States Push for Domestic Drone Regulation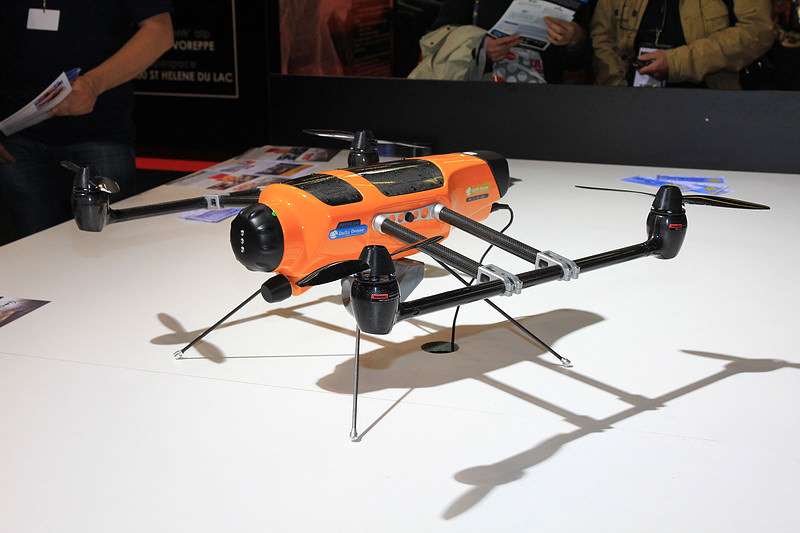 At least 40 states are pushing for regulations that would enact stricter requirements for law enforcement to use drones inside the United States. One example is in Ohio, where Ohio Rep. Rex Damschroder (R-District 88) has proposed legislation that would require law enforcement agencies to obtain search warrants before using drones to surveil on citizens.
From the Associated Press:
"Right now police can't come into your house without a search warrant," said Ohio Rep. Rex Damschroder, who has proposed drone regulations. "But with drones, they can come right over your backyard and take pictures."

Damschroder's proposed bill would prohibit law enforcement agencies from using drones to get evidence or other information without a search warrant. Exceptions would include credible risks of terrorist attacks or the need for swift action to prevent imminent harm to life or property or to prevent suspects from escaping or destroying evidence.

The Republican said he isn't against drones but worries they could threaten constitutional protections against unreasonable searches and seizures.

"I don't want the government just going up and down every street snooping," Damschroder said.
Rep. Damschroder's bill would restrict law enforcement's ability to use drones with a few exceptions:
The U.S. Secretary of Homeland Security has determined it could prevent a terrorist attack;
The police agency has gotten a search warrant from a judge;
If there's a "reasonable suspicion" the drone's use will prevent "imminent harm."
The bill's fate is still uncertain–the Ohio House Speaker declined comment on whether it might pass. But drone limits are not unique to Ohio. The AP notes that Florida, Idaho, Montana, Tennessee, Texas, and Virginia have all enacted drone legislation. (The ACLU has a comprehensive breakdown of domestic drone policy details here.)
Several other states are considering similar legislation as the drone technology becomes more populized among law enforcement agencies. This February, the Federal Aviation Administration reported that it had approved more than 1,400 requests for drone use since 2006 to over 80 law enforcement agencies.
The efforts to limit drone use have opposition from law enforcement hardliners and–the people who make the drones.
[The Association for Unmanned Vehicle Systems International] wants guidelines covering manned aircraft applied to unmanned aircraft.

"We don't support rewriting existing search warrant requirements under the guise of privacy," said Mario Mairena, government relations manager for the Arlington, Va.-based Association for Unmanned Vehicle Systems International.

The association predicts unmanned aircraft systems will generate billions of dollars in economic impact in the next few years and says privacy concerns are unwarranted.
But the movement against drones won't go down without a fight. The town of Deer Trail, Colorado plans to vote on an ordinance that would issue "drone hunting licenses" at $25 a pop, according to CBS News. Phillip Steel, a Deer Trail resident who proposed the ordinance, says, "if you don't want your drone to go down, don't fly in town. That's our motto."
The mayor, Frank Fields, agrees. "Using it against terrorists is okay, but we don't need to be usining it in our little town, peeking in windows," he said. Fields told CBS that 157 people have signed up to get the licenses already, and the town plans to offer a cash bounty for pieces of shot down drones.