45 Years, 45 Days: An Interview with Former Black Panther Eldridge Cleaver
For the next 45 days, we'll be celebrating Reason's 45th anniversary by releasing a story a day from the archives—one for each year of the magazine's history. See the full list here.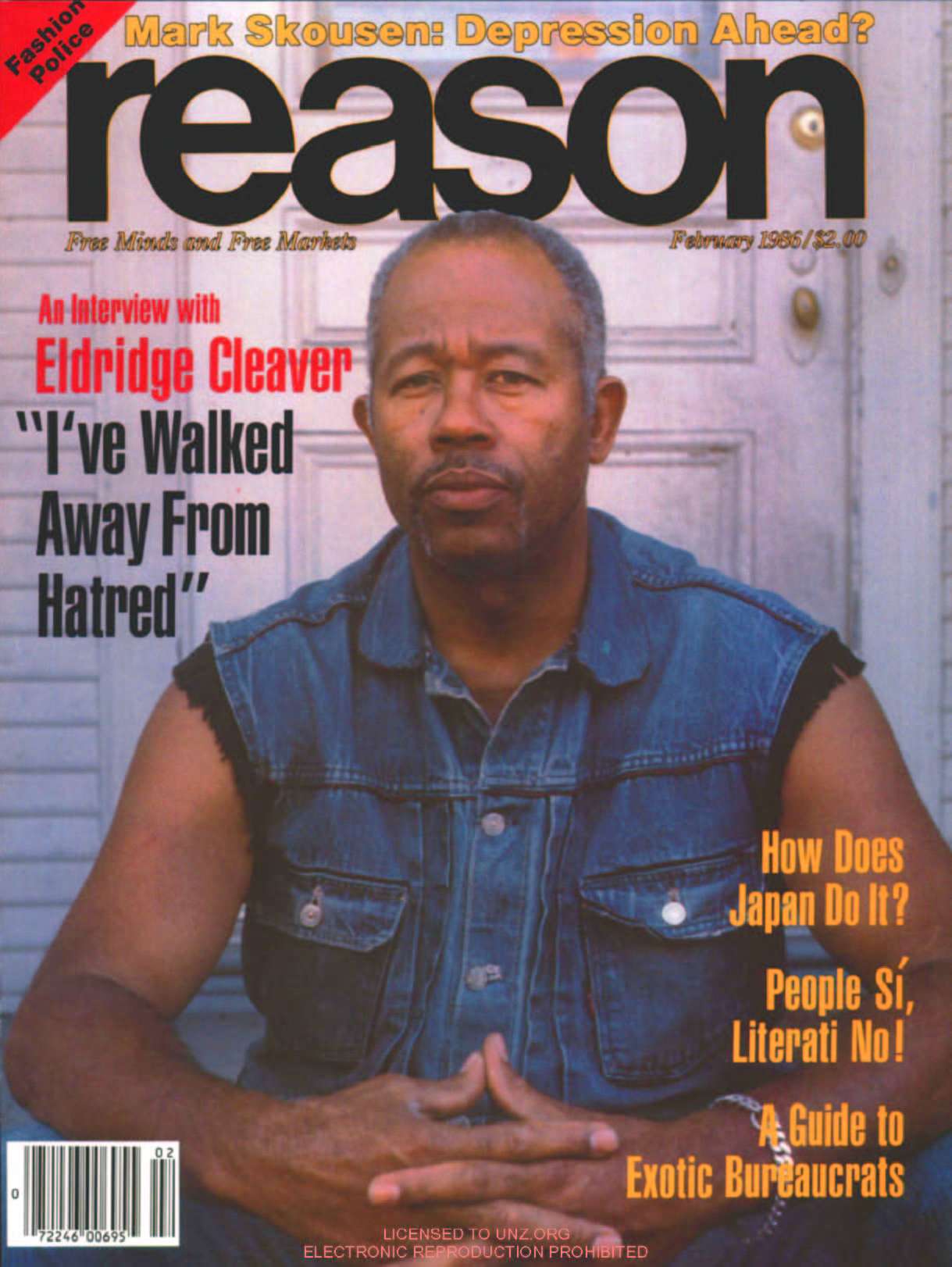 In Reason's February 1986 issue, editors Lynn Scarlett and Bill Kauffman visited the Berkeley apartment of Eldridge Cleaver, a former member of the Black Panthers and an icon of the New Left, where they interviewed him about radical politics, police abuse, and why government welfare programs actually hurt the people they're tended to help.
Cleaver burst upon the national scene in 1968 with the publication of Soul on Ice, a collection of his prison writings. Hip, revolutionary, and teeming with hatred for "everything American—including baseball and hot dogs," Soul on Ice became the Bible of Black Power and Eldridge Cleaver the intellectuals' favorite black radical.
The Black Panthers' early rhetoric had been decentralist, but the organization soon degenerated into Maoist politics and senseless violence. On April 6, 1968, Cleaver participated in a shootout with Oakland police—'60s legend has it that three carloads of Panthers were ambushed while Cleaver was urinating in a side street—in which 17-year-old Black Panther Bobby Hutton was killed. (Cleaver offers a different version of these events below.)
To avoid being sent back to prison for his part in the Hutton shootout, Cleaver skipped the country, taking refuge in Cuba. He spent the next seven years wandering through the communist world, with sojourns in Algeria, North Korea, China, and the Soviet Union before finally settling in France. But in 1975, homesick and deeply disillusioned with revolutionary politics, Eldridge Cleaver came home. "Pig power in America was infuriating," he wrote upon his return. "But pig power in the communist framework was awesome and unaccountable."
The repatriated Cleaver was denounced by his former comrades as an apostate, a turncoat, even an FBI informer. His conversion to Christianity and anticommunist pronouncements combined to give him a right-wing reputation—a reputation, as this interview makes clear, that is a far cry from the truth.