The TSA Investigated 9,622 Cases of Employee Misconduct Between 2010-2012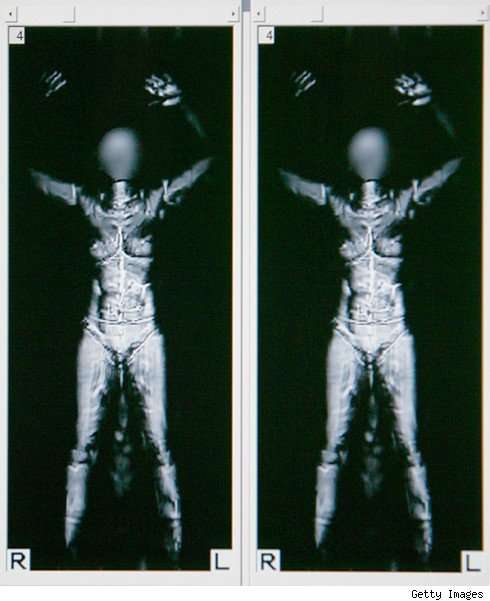 "From fiscal years 2010 through 2012, the annual number of TSA misconduct cases increased from 2,691 to 3,408." That data (and worse!) is contained in a newly released report the Government Accountability Office put together at the behest of Rep. John Mica (R-Fla.), who helped create the TSA but now thinks of it as his "little bastard child."
Here's some more data to chew on: Of the 9,622 complaints the TSA reviewed between 2010-2012, only 17 percent resulted in an employee being dismissed from the agency. Thirty-one percent of complaint investigations resulted in suspension, and 47 percent in a letter of reprimand. A number of cases haven't been resolved. Thank god the TSA is now unionized, right?
Here's a breakdown of all the different types of complaints the agency received and investigated, including not showing up for work, being disrespectful, and "sleeping on duty":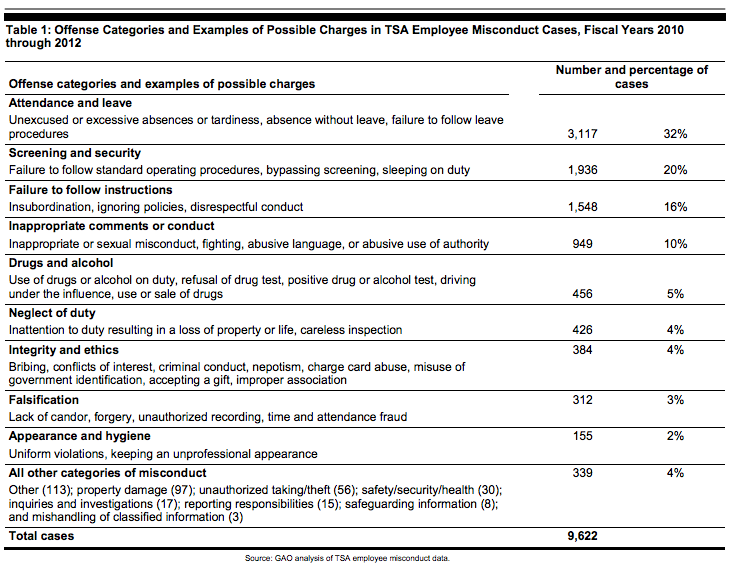 Seeing as the most common offenses are those you'd find at fastfood restaurants and construction sites, it seems like the TSA is maybe not hiring the cream of the crop. It would be cheaper to shut the agency down than hire people who show up to work on time and stay awake for their entire shifts.