Yet Another IRS Employee Uses Agency Data To Steal Taxpayers' Identities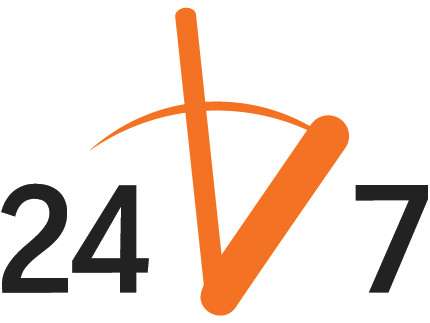 In what is becoming something of a popular in-house side business, an Internal Revenue Service employee in Kentucky allegedly accessed the tax collection agency's databases, the better to harvest personal information and steal identities. The swiped names and data were then used to drain money from the real folks' Social Security benefits. Then the IRS employee and her partner got caught.
From Accounting Today:
A financial technician who worked in a Boone County, Ky., office of the Internal Revenue Service has been charged with multiple crimes relating to her unauthorized access of an IRS computer to obtain personal information about taxpayers.

The U.S. Attorney's Office for the Eastern District of Kentucky said Friday that on July 18, 2013, a federal grand jury returned a sealed indictment against Joy Fox, 32, of Independence, Ky. The indictment, which was unsealed Friday, charges Fox with eight counts of intentionally exceeding her authorized access to an IRS computer, for the purpose of improperly obtaining personal identifying information of taxpayers. She was also charged with three counts of mail fraud and three counts of aggravated identity theft in relation to the mail fraud.

According to the indictment, another individual, Patrick Sharpe, 23, of Tallahassee, Fla., was charged as a co-defendant in the case. Sharpe and Fox allegedly used the personal identifying information of taxpayers to obtain online prepaid debit cards, in taxpayers' names, and then attempted to fund the cards using the taxpayers' Social Security benefits. Once the cards were approved, the defendants caused the cards to be mailed to addresses in Kentucky. Fox and Sharpe are also charged with conspiracy to file a false claim for a tax refund.
Avid players of "what's the government doing with my personal information, today?" may remember that another IRS employee was sentenced last year to 105 months in prison for filing $8 million in bogus returns with similarly stolen information. There's no particular reason you have to work for the IRS to engage in this sort of criminal activity, however; the agency has posted the Social Security numbers of tens of thousands of Americans on public Websites, for anybody to peruse. It was available until just weeks ago.
Beyond taxes, the IRS is heavily involved in implementing Obamacare, under the direction of Sarah Hall Ingram, who served as commissioner of the office responsible for tax-exempt organizations during the time when tea party groups received extra-special scrutiny of a rather obviously politicized nature. Given their own history, who can blame IRS employees for wanting out of a health care program that they themselves will be overseeing?
A s for Joy Fox…You have to wonder how many similar creative uses of IRS data haven't been caught.
Follow this story and more at Reason 24/7.
Spice up your blog or Website with Reason 24/7 news and Reason articles. You can get the widgets here. If you have a story that would be of interest to Reason's readers please let us know by emailing the 24/7 crew at 24_7@reason.com, or tweet us stories at @reason247.