US Marshal Upset That Couple His Police Gang Terrorized Went to the Press
Might have to pay them another visit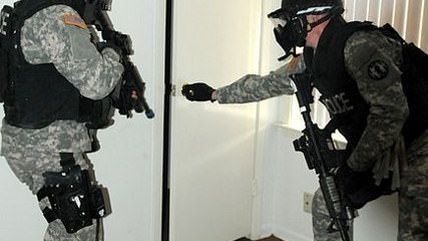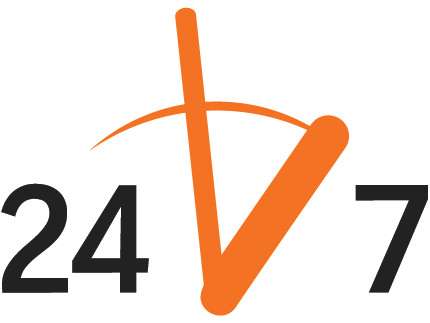 When you're a police officer searching for a suspect who you believe has taken shelter at an apartment complex, of course you politely knock on the doors of the residents, most or all of whom must be innocent, and politely show them a photo— Oh, who am I kidding? Polite cops are so old fashioned. Of course you put together a massive tactical team, point guns in kitchen windows, brutalize the inhabitants, and then take offense when somebody has the nerve to call a reporter.
From the Sarasota Herald-Tribune:
After leaving her operating room scrub nurse duties at Sarasota's Doctors Hospital on Wednesday, Louise Goldsberry went to her Hidden Lake Village apartment.

Her boyfriend came over, and after dinner — about 8 p.m. — Goldsberry went to her kitchen sink to wash some dishes.

That's when her boyfriend, Craig Dorris — a manager for a security alarm company — heard her scream and saw her drop to the floor.

Goldsberry, 59, said she had looked up from the sink to see a man "wearing a hunting vest."

He was aiming a gun at her face, with a red light pinpointing her.

"I screamed and screamed," she said.

But she also scrambled across the floor to her bedroom and grabbed her gun, a five-shot .38-caliber revolver. Goldsberry has a concealed weapons permit and says the gun has made her feel safer living alone. But she felt anything but safe when she heard a man yelling to open the door.

He was claiming to be a police officer, but the man she had seen looked to her more like an armed thug. Her boyfriend, Dorris, was calmer, and yelled back that he wanted to see some ID.
Note that the officer at the door, Matt Wiggins of the US Marshal's fugitive division, responded to the request that he prove his claim to be a police officer by cursing and threatening to shoot the frightened couple.
Dorris ultimately took the plunge and emerged to establish the raiders' identity. He found 30 or so marshals and Sarasota cops who handcuffed him, ransacked the apartment once Goldsberry emerged (she was also cuffed), showed the photo of the suspected child-rapist they actually wanted, and then left.
The journalist Goldsberry called, Tom Lyons, seems to have a refreshingly skeptical attitude toward law enforcement behavior for a modern newspaper reporter.
The tip was never about Goldsberry's apartment, specifically, Wiggins acknowledged. It was about the complex.

But when the people in Goldsberry's apartment didn't open up, that told Wiggins he had probably found the right door. No one at other units had reacted that way, he said.

Maybe none of them had a gun pointed at them through the kitchen window, I suggested. But Wiggins didn't think that was much excuse for the woman's behavior. He said he acted with restraint and didn't like having that gun aimed at him.

"I went above and beyond," Wiggins said. "I have to go home at night."

Goldsberry was at home, I said. She had a gun pointed at her, too, and she wasn't wearing body armor and behind a shield. She had no reason to expect police or think police would ever aim into her kitchen and cuss at her through her door to get in. It seemed crazy. She was panicked.

"We were clearly the police," Wiggins insisted. "She can't say she didn't know."

She does say so, actually.
Ultimately, Marshal Wiggins is upset that he has to answer a reporter's questions about his conduct while conducting a sweep through the war-torn streets of Kabul an apartment complex in a peaceful Florida city.
Goldsberry wasn't arrested or shot despite pointing a gun at a cop, so Wiggins said, "She sure shouldn't be going to the press."
Let's hope Wiggins and his hopped-up gang don't decide to shoot first, in the future, just to avoid dealing with unpleasant reports in the press.
This seems like a good moment to mention former Reason staffer Radley Balko's new book, Rise of the Warrior Cop, about militarized policing.
And, as a side note, on New York City's WOR radio, yesterday, I was asked by guest host Brett Winterble if America is now a police state. Yes, I said. Yes, it is.
Follow this story and more at Reason 24/7.
Spice up your blog or Website with Reason 24/7 news and Reason articles. You can get the widgets here. If you have a story that would be of interest to Reason's readers please let us know by emailing the 24/7 crew at 24_7@reason.com, or tweet us stories at @reason247.