Obama's UN Ambassador Nominee Criticizes UN Inaction on Syria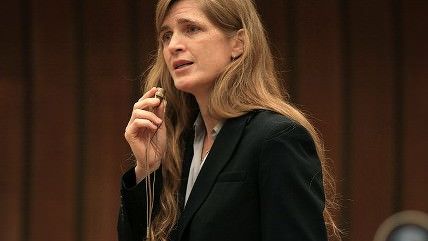 (United States Mission Geneva/wikimedia)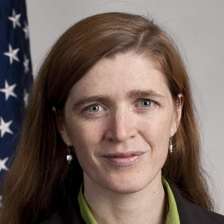 Samantha Power, Obama's nominee for ambassador to the United Nations, has spoken out against the United Nations Security Council's inaction on Syria, calling their response a "disgrace" at her confirmation hearing.
From Reuters:
"We see the failure of the U.N. Security Council to respond to the slaughter in Syria – a disgrace that history will judge harshly," Power said in testimony that also praised the New York-based world body.

Under questioning from senators, she called Syria one of the worst "cases of mass brutality" that she has ever seen.

Power, 42, a former White House national security staffer and journalist who won a Pulitzer Prize for her study of U.S. failures to prevent genocide, is seen as an advocate of an activist foreign policy.

She also said she sees at the United Nations "unacceptable bias and attacks against the State of Israel," and "the absurdity" of Iran serving as chair of the U.N. Conference on disarmament.

Power is expected to easily win Senate approval to the U.N. post.
Power's comments come a few days after Obama's plan to arm rebels in Syria met opposition on Capitol Hill and British Prime Minister David Cameron backed away from plans for the U.K. to send arms to Assad's opposition.
Power is a fan of humanitarian interventionism, having argued for intervention in Libya. Her beliefs are motivated in part by her experiences in the former Yugoslavia, where she worked as a journalist during the 90s.
In the likely event that Power is confirmed by the Senate it is unlikely that she will be able to significantly influence the U.N. into being more proactive in dealing with the situation in Syria, especially given that Russia, which has a permanent seat on the U.N.'s Security Council, is one of Assad's strongest allies.