Snowden Seeks Asylum in Russia, DOJ Adds More Restrictions on Journalist Searches, Too Sexy for Iowa: P.M. Links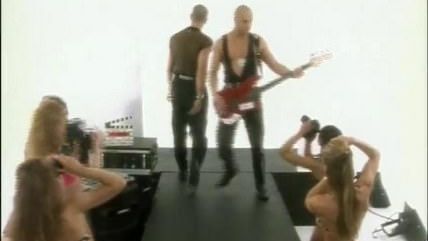 Source: Right Said Fred

Edward Snowden will seek asylum, at least temporarily, in Russia. Fortunately he's already there.

Try not to be too attractive in Iowa. The state's supreme court has upheld its ruling that employees may be terminated if bosses worry they just can't keep their hands off them due to "the sexy."
The Department of Justice will significantly scale back the way it handles searches of journalists' records in order to track down leaks. The department says they'll stop referring to journalists as "co-conspirators" in order to justify searches and will toughen requirements that media outlets be informed in advance of the search so they can challenge subpoenas in court.
The Department of Agriculture has helped solve one of America's most pressing problems: The shattering of baseball bats during Major League Baseball games. Phew!
Police arrested a 12-year-old in Detroit for breaking into a bank in the middle of the night. Detroit still has banks? Do they still have money in them?
Eliot Spitzer has submitted petition signatures to run for New York City comptroller.
Did you write about liberty between July 1, 2012 and June 30, 2013? Reason welcomes you to enter this year's Bastiat Prize for Journalism, with a total prize purse of $16,000.
Have a news tip for us? Send it to: 24_7@reason.com.
Follow us on Facebook and Twitter, and don't forget to sign up for Reason's daily updates for more content