Shades of Prop. 8? Pa. AG Refuses to Defend Ban on Gay Marriage Recognition
The governor's office may step in, though, avoiding another possible fight about standing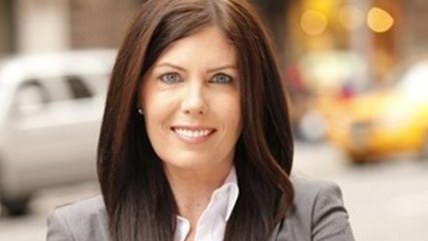 (Pa. office of the Attorney general)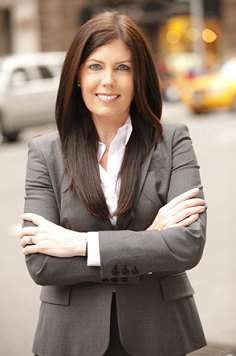 The ACLU Tuesday announced lawsuits targeting gay marriage recognition bans in three states – Pennsylvania, North Carolina and Virginia. The focus on the Pennsylvania case is partly connected to the recent Supreme Court ruling on the Defense of Marriage Act, which determined that the federal government cannot refuse to recognize same sex marriages in states where it has been declared legal. Now they're trying to get courts to rule that states cannot refuse to recognize gay marriages from other states where it's legal.
Today, Pennsylvania Attorney General Kathleen Kane announced her office will refuse to defend the state's ban on recognizing gay marriage, which has been in place since 1996. The Associated Press reports:
"I cannot ethically defend the constitutionality of Pennsylvania's (law banning same-sex marriage), where I believe it to be wholly unconstitutional," Kathleen Kane announced to reporters at the National Constitution Center in Philadelphia on Thursday.

Under Pennsylvania law, it is the attorney general's duty to defend the constitutionality of state laws. But the law also says the attorney general may allow lawyers for the governor's office or executive-branch agencies to defend a lawsuit if it is more efficient or in the state's best interests.
While this may look similar to what happened with California's Proposition 8, there's one big difference. The governor of Pennsylvania, Tom Corbett, is a Republican who opposes same-sex marriage. He didn't comment to the Associated Press, but he could take on the responsibility to defend the law. In California, there was no defense from the state in any respect, leaving the ballot initiative proponents to represent it in court.
If Corbett's office does decide to defend the law, there will likely be little conflict with the recent Supreme Court ruling on Proposition 8. That suit was punted back in the state because the majority ruled that the proponents of a ballot initiative did not have standing. They were not recognized state officials responsible for the creation or enforcement of the law and they could not show any direct harm from the law. The governor's office here would obviously fit the first category of standing.
It also means, if Corbett's office does defend the law, gay marriage recognition could end up back in front of the Supreme Court for a determination whether states can refuse to acknowledge gay marriages recognized in other states. Based on the United States v. Windsor ruling striking down part of the Defense of Marriage Act and the way Justice Anthony Kennedy wrote the ruling (read Jacob Sullum's analysis of the confusing logic here), it's not a leap to see this court also ruling that states also cannot refuse to honor these contracts.