18-Year-Old Says She Was Assaulted by Cops During Fight at Denny's; Was Only One Arrested, for Aggravated Battery of a Cops
Thirty police officers ended up responding to the situation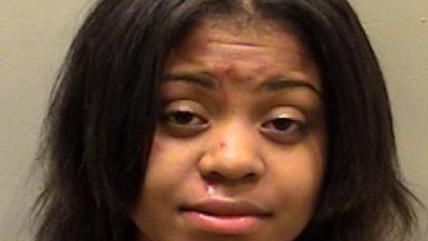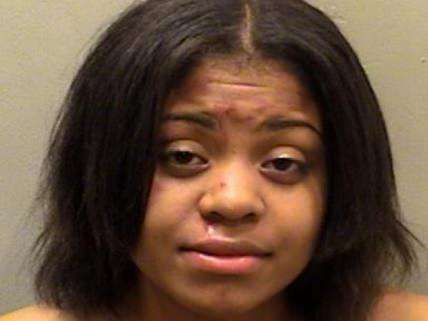 Cops were called to a fight in a Denny's parking lot in Bloomington Illinois late last month. They apparently broke it up and let the women in the fight enter the Denny's to clean themselves up in the bathroom. The fight restarted inside, and police ended up only arresting one person, who wasn't involved. Via YourBlackWorld:
As the cops tried to clear Denny's, they again approached Gabriella [Calhoun]'s table, at which a close friend of hers told the cops they were not involved with the party that was fighting. The cops grabbed the nameless young man, (he wants his name protected out of fear of retaliation), and escorted him out of Denny's. Gabriella followed them and grabbed his side. As she exited the Denny's she felt a grip on her neck and arm and says that out of reaction, she tried to pull away.

What happened next was unimaginable. According to her friends, Gabriella was hit in the face with a night stick by a female officer and was knocked unconscious. When Gabriella finally gained consciousness, the Wiley College Student said, "I awoke spitting my teeth out on the ground."

Gabriella then stated, "When I came to, the officer begin to choke me again. When I was finally able to talk, I asked the officer to please let me go because I have asthma, but she [the officer], said, 'I don't care if you have asthma. You were hitting my officer.'"

"Afterward, the officer kept saying over and over again, 'how was your party' as she held my face to the ground."
Police maintain that the 18-year-old Calhoun hit an officer with a closed fist first. Via the local newspaper the Pantagraph:
Charges state Calhoun caused an abrasion to the arm of police officer Justin Gale during her arrest. Gale was escorting people out of Denny's restaurant when the dispute with Calhoun began, the charges state…

According to police, Calhoun pushed and then struck an officer with a closed fist and struggled as two officers tried to handcuff her.

"As officers were struggling with Calhoun, a large crowd became aggressive toward officers and … refused to comply with officers' numerous commands to get back," police said.

When officers from other agencies arrived, pepper spray was used to disperse the crowd, according to police. People fled as backup units arrived, said the statement.
Twenty one cops from Bloomington and nine from the county and a nearby town responded to the fight, but Calhoun was the only person arrested for anything. A man in the crowd was stabbed at some point but refused to cooperate with police. Cops also received a "third party complaint" about officer misconduct related to the incident. Cops are investigating Calhoun's claims but a spokesperson for her family says they want an outside agency to investigate.