How Market Forces Are Expanding Broadband Access in the U.S.
America's relatively laissez-faire policies are driving broadband growth.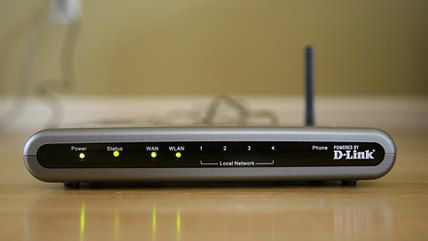 Over the years we have been told that when it comes to broadband, Europe leads America. That the U.S. model tends too much toward monopoly, while Europe's ensures strong competition among many small players. Well, queue the schadenfreude.
A series of recent reports shows that the U.S. is taking the lead, and that its relatively laissez-faire broadband policies, which encourage investment, are the reason why.
First, some plain and simple good news. The White House this month released a report on broadband growth finding that since 2009, the percentage of American homes reached by high-speed broadband have more than quadrupled, and that average broadband speeds have doubled. More remarkably, between 2000 and 2010, the percentage of American households with a home connection to broadband exploded from 4.4 percent to 67 percent.
Meanwhile, Europe's broadband speeds have remained stagnant. Broadband companies in the U.S. are installing advanced fiber-optic technology faster than Europe, according to a recent study by the Information Technology and Innovation Foundation. That likely ensures that the gap will continue to widen.
Indeed, it's the willingness of telecom companies to invest in new infrastructure that ensures broadband growth. In the U.S. we enjoy what's known as "facilities-based competition," which means that broadband providers own their network and compete with each other based on improvements to their facilities. In most of Europe, by contrast, broadband providers lease access to the network from the local phone company at fixed rates. That may mean a greater number of competitors, but also little incentive to improve the network facility.
As the White House report noted, just two U.S. telecommunications companies—AT&T and Verizon—"account for greater combined stateside investment than the top five oil/gas companies, and nearly four times more than the big three auto companies combined." If companies thought they would be forced to lease their networks to rivals at regulated rates, it's doubtful they'd make such investments.
The story repeats in the market for wireless broadband. According to a new report from the GSM Association, the U.S. has opened a wide lead in the deployment of next-generation wireless infrastructure. By the end of the year, nearly 20 percent of U.S. mobile connections will be on LTE networks, compared to fewer than 2 percent in the EU. Additionally, average mobile data speeds in the U.S. today are 75 percent faster than those in Europe, and by 2017 they will be more than twice as fast.
Again, it's the willingness of companies to invest in infrastructure that explains the disparity. While wireless infrastructure capital expenditures have grown in the U.S. by 70 percent since 2007, according to the GSMA report, they have declined in the EU. Competition policy again plays a role.
While the U.S. has seen major consolidation of its wireless networks, the European market remains fragmented. Sure, there are many more wireless carriers in the EU, but they don't enjoy the economies of scale and scope that would incentivize greater investment.
In the U.S., we have only a handful of major wireless broadband providers, but they compete vigorously for customers by constantly upgrading their networks. According to the ITIF report, the profit margins of American wireless carriers are a quarter of their EU counterparts.
Yet even if one is still concerned about the number of competitors in the market for broadband, there are promising signs of new facilities-based competition emerging from pretty odd places. Google, which has already entered the fiber-to-the-home market in Kansas City, Austin, and Provo, recently announced Google Loon, a scheme to encircle the world with wireless connectivity via stratospheric balloons. The point is not that you'll be getting your broadband service from these balloons anytime soon, but that facilities-based innovation is far from over. Other ways we might get new broadband networks include next-generation satellites and high-altitude drones.
The good news for Europe, is that its regulators are taking notice of their lost lead and have begun to make noises about removing barriers. To them we should say, bon chance!