NYC Council Supporting Bloomberg's Push for Legal Hostels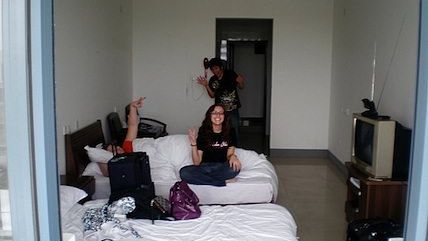 ( Credit: Mubeen Arawker/wikimedia)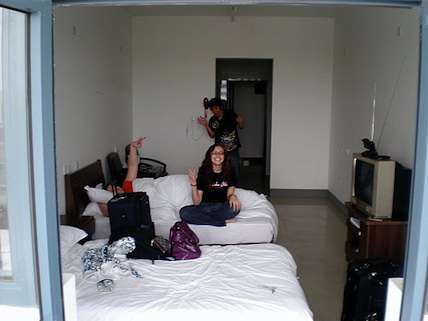 Interns and budget-conscious travelers have a surprising ally in the effort by the New York City Council to pass legislation that would legalize residential hostels: three-time Reason TV Nanny of the Month winner Mayor Michael Bloomberg. Luckily, the mayor who infamously supported a ban on sodas over 16 ounces doesn't appear to take issue with people living in small, condensed spaces. Bloomberg spearheaded the effort in his final State of the City address.
Even though we've become the number one tourism destination in the country we still have unfinished business. Right now, we're missing out on an important piece of the market: the young people who have an itch to get out and see the world on modest budgets. Hotels in our city can be out of their price range.
So working with Speaker Quinn and the City Council, we'll pass legislation to make New York a more youth-friendly tourism destination by legalizing the for-profit youth hostels that are so common in much of Europe. Our goal is to attract 175,000 more young tourists to our city each year which will create more than 1,000 new jobs for New Yorkers.
Most hostels were effectively put out of business by a 2010 New York law which outlawed renting residential apartments for stays of less than 30 days. The law came with a cost to the city— an estimated $150 million and about 200,000 tourists per year according to studies, which is minor compared to New York's 52 million visitors in 2012, but advocates for the hostel industry argue that there is unseen damage due to the law.
[Jerry] Kremer and other advocates of the industry argue that the city is losing out on a generation of young, budget- and style-conscious tourists who increasingly steer clear of Manhattan and the outer boroughs in favor not only of European and Asian capitals, but also of Philadelphia, San Francisco and Miami.

"The city took a real blow," Mr. Kremer said. "Places like Philly and Washington saw a dramatic increase in young travelers and hostel occupancy rates. They siphoned it away from New York and were indirect beneficiaries of that 2010 legislation. And the economic impact was devastating."
The economic impact wasn't supposed to be felt, according to justification from the 2010 bill:
There is more than adequate supply of legitimate hotels with accommodations in all price ranges. Should the growth of tourism result in increased demand for hotel rooms in the future, commercially zoned areas of the city allow widespread opportunities for new legitimate hotels.
The new law would establish an independent office to license hostels, which advocates hope will spark a Generation Y renaissance in the city. New York's Sydell Group, an owner, developer, and manager of hostels, is planning to open a hostel in Brooklyn after success with its pilot hostel in Miami Beach. Sydell Group plans to open up to 10 hostel across the country.