IRS 'In Crisis' Owes Apology Payments, Reform Efforts, Says Taxpayer Advocate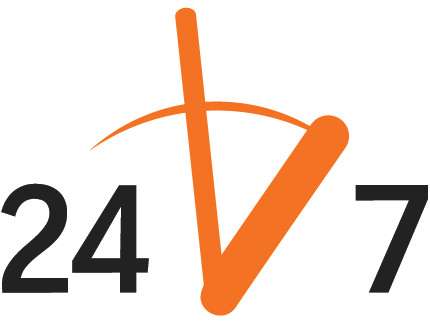 You know who else is pissed about the Internal Revenue Service's targeting of conservative (and some liberal) critics of the Obama administration for "special scrutiny" of their applications for tax-exempt status? The IRS's own taxpayer advocate, Nina Olson, that's who. Not only did the IRS's actions violate guidelines that her office has recommended for years, but Exempt Organizations officials went out of their way to avoid complying with legal requirements to inform her office of delays in processing applications, and otherwise deliberately stonewalled her efforts to intervene. The result is a special report excoriating Exempt Organizations officials and describing the IRS as a whole as being "in crisis." At the very least, she wants mistreated taxpayers to receive small monetary payments as a token of apology, as well as reforms in how the IRS does business.
From USA Today:
Taxpayers who receive unfair treatment from the Internal Revenue Service should be eligible for $1,000 "apology payments" from the IRS, the agency's own taxpayer advocate proposed Wednesday.

In a special report to Congress following the IRS's targeting of political groups for special scrutiny, National Taxpayer Advocate Nina Olson said the tax agency's Exempt Organizations unit trampled on eight of 10 rights in her Taxpayers Bill of Rights.

"Today, the IRS is an institution in crisis," wrote Olson, who heads a semi-independent unit of the IRS that looks out for taxpayer interests. "As a consequence of this crisis, the IRS gives limited consideration to taxpayer rights or fundamental tax administration principles as it struggles to get its job done."
According to the report, "The attitude that EO does not have to be responsive to TAS permeated the organization and persists to this day, with one EO employee recently complaining about being 'so tired of you [TAS case advocate] calling.'" Overall, with regard to the targeting of political organizations:
[Taxpayer Advocate Service] found that inadequate guidance, inadequate training, inadequate systems, inadequate metrics, insufficient transparency, and management failures all contributed to the problems, along with EO's failure to vet its guidance with TAS and EO leadership's failure to acknowledge TAS's statutory authority …
The Taxpayer Advocate's report also points to a near-total lack of remedies for taxpayers who believed they were being jerked around, since "[t]here is no express taxpayer 'right' to prompt service or to avoid intrusive inquiries," so officials could just diddle along with little consequence, especially since the Advocate's office had been sidelined.
Of course, being an IRS employee, a big part of Olson's recommendations involve more funding for the tax-collection agency
There's plenty more in Special Report to Congress: Political Activity and the Rights of Applicants for Tax-Exempt Status.
Follow this story and more at Reason 24/7.
Spice up your blog or Website with Reason 24/7 news and Reason articles. You can get the widgets here. If you have a story that would be of interest to Reason's readers please let us know by emailing the 24/7 crew at 24_7@reason.com, or tweet us stories at @reason247.