PolitiFact Rolls Eyes at Obama's Claim of FISA Court Transparency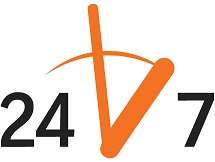 Up until now, PolitiFact had rated only seven claims by President Barack Obama as "Pants on Fire" lies, all but two of which were claims about political opponents. But not even PolitiFact could countenance the president's ludicrous claim that the super-secret Foreign Intelligence Surveillance Court operates with any sort of "transparency," a claim he made in a softball interview with Charlie Rose earlier this week.
PolitiFact ultimately determined:
Obama said that the Foreign Intelligence Surveillance Court "is transparent." We don't doubt that there are good reasons for secrecy at the court, but if you're going to operate a mostly secret court, you also don't get to crow about how "transparent" it is. The president can't have his cake and eat it, too. We rate his claim Pants on Fire.
Perhaps a sign that the media fact checkers aren't going to continue looking the other way at the things the president says? Matt Welch wrote about the trend in our February Reason Magazine cover story.
Follow this story and more at Reason 24/7.
Spice up your blog or Website with Reason 24/7 news and Reason articles. You can get the widgets here. If you have a story that would be of interest to Reason's readers please let us know by emailing the 24/7 crew at 24_7@reason.com, or tweet us stories at @reason247.