Leftist Party Leaves Greek Coalition Government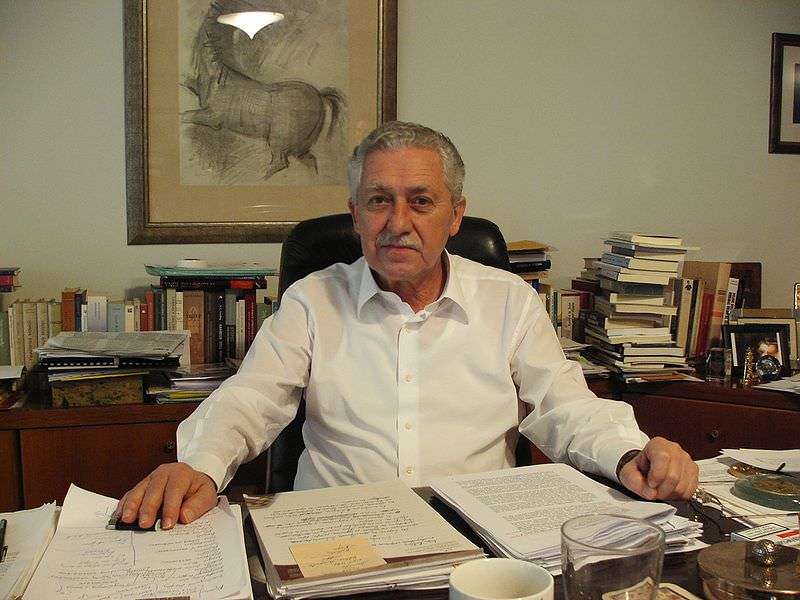 The Democratic Left party has left the Greek coalition government because of disagreements over stopping broadcasts from state-run TV. If the party, which was the smallest in the coalition, decides to withdraw support for the government the parties in the Greek coalition government would have a majority of three seats in parliament.
From the BBC:
The withdrawal of the party will fuel fears of political instability hampering Greece's ability to manage its debt crisis, and leave a coalition that will be seen as far less representative, says the BBC's Mark Lowen in Athens.

The Democratic Left is furious not to have been properly consulted over the decision to close ERT without notice last week to save money, our correspondent adds.

The party had two ministers in a cabinet that also included Mr Samaras's centre-right New Democracy, and the centre-left Panhellenic Socialist Movement (Pasok). It has 14 deputies in the 300-seat parliament.
While the departure of Democratic Left does not cripple the Greek government it does increase political instability in a country that has been at the center of the euro crisis. Prime Minister Antonis Samaras has said that his government was ready to continue on without Democratic Left:
The moderate leftist party's departure is a blow to the conservative Samaras, who now has a three-seat majority in parliament. In a televised address after midnight, he said he was ready to press ahead without the leftists if necessary.

"I want us to continue together as we started but I will move on either way," Samaras said. "Our aim is to conclude our effort to save the country, always with a four-year term in our sights."
However, as Simone Foxman over at Quartz explains, the departure of Democratic Left from government does not come at the best time:
Struggling to meet the terms of economic reforms, Greece's government now threatens to upset its fragile political balance.

Not to mention that the IMF is now giving euro zone leaders an ultimatum, which the Financial Times reported yesterday (paywall): If they can't come up with €3-4 billion ($4-6.6 billion) to meet a funding shortfall in Greece's €172 billion plan by next month, then the fund will suspend its own aid payments.
Earlier this month, French President Francois Hollande said that the euro crisis is over. However, the political and economic situation in Greece suggests that the euro crisis is very much ongoing.