NYPD Accused of Harassing, Assaulting Brooklyn Men Because They're Gay
One man charged with public urination, which he denies, and the two others with interfering with government administration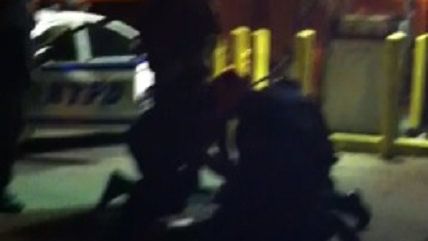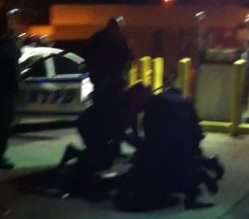 Last month, NYPD Commissioner Ray Kelly said there was a spike in "bias-related" crimes after a gay man was targeted and killed in Greenwich Village. Now, three gay men in Brooklyn are accusing police of targeting them because of their sexual orientation. Via CBS News:
Gay rights groups and anti-violence activists, including openly gay City Councilman Daniel Dromm (D-25th), denounced what they say is increasing harassment of the LGBT community by the NYPD, and called this latest incident unacceptable…

"It is the police's job to defend our community, not to attack our community," Dromm said…

The men – Josh Williams, Ben Collins and Antonio Maenza – are roommates and are all openly gay. They claimed they were walking past the 79th Precinct police station, at 263 Tompkins Ave. in the Bedford-Stuyvesant section of Brooklyn, when an officer accused one of the men of urinating against the station house and threw him against a squad car…

"He thrashed Josh around and was then joined by other officers who slammed Josh to the ground and pepper sprayed him," Maenza said.
But police had a different account of what happened.

They said Williams was indeed seen urinating on a dumpster in the police station parking lot near the gas pumps. When the officer approached, the man was uncooperative and would not identify himself, police said.

When the officer tried to arrest the man, he was combative and appeared to be highly intoxicated, police said. He resisted arrest, and "force was employed" to arrest the man, which caused a laceration to the cheek and bruising, police said.
Video below of part of the incident, after any urination might have occurred, which was taken by one of the men: