"My Dad is in jail": Sesame Street Teaches Kids About America's Incarceration Epidemic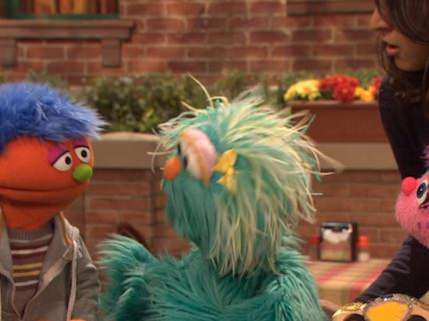 Nearly seven million people are under correctional supervision in the U.S.; more than two million of them are in a jail or prison. If you want to know what those numbers mean for the American family, consider this: The makers of Sesame Street decided to design and release an educational kit titled "Little Children, Big Challenges: Incarceration."
The kit is "an educational outreach initiative for families with children (ages 3 – 8) who are coping with a parent's incarceration." Can you imagine telling a five-year-old about prison? "Our resources," say Sesame Streeters, "provide talking points and tools to help families manage the changes resulting from this situation and to find comfort in one another." (Ages 3-8? Christ in Heaven.)
Here are some of the kit's tips for parents and/or caretakers who are not in prison:
Let your child know what to expect during everyday activities. Tell her who will take her to school and who will pick her up.
Provide your child with a comfort item to keep during the day, such as a paper heart or family photo.
Ask your child questions to help her open up. You might notice a negative behavior and say, "Did something happen today that made you feel sad?"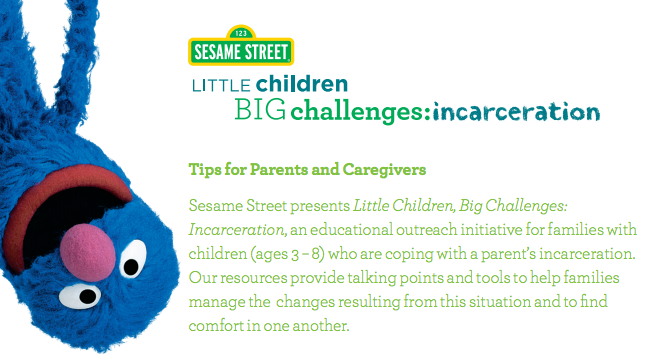 More tips: "Let your child know that the incarceration is not his fault….Let him know he's not alone." And here are tips for preserving a relationship between an incarcerated parent and child:
Phone calls are a great way to keep in touch. Help your child think of things to tell her parent. Give her a picture of the parent to hold during the call.
Use pen and paper to write letters. If your child can't yet write, ask her to tell you what to write; she can draw pictures to go with the words.
Televisiting can be helpful for some children. Sharing an everyday routine such as storytime during your televisit is a great way to be together.
The kit also includes a video episode about a young muppet named Alex whose dad is in jail. Check out the entire kit here. And congratulations, America, on making it almost normal to have a parent in prison or jail.