Read Reason's Complete June Issue
Experiments in libertarian living, Obama's veil of secrecy, the conservative welfare state, and more.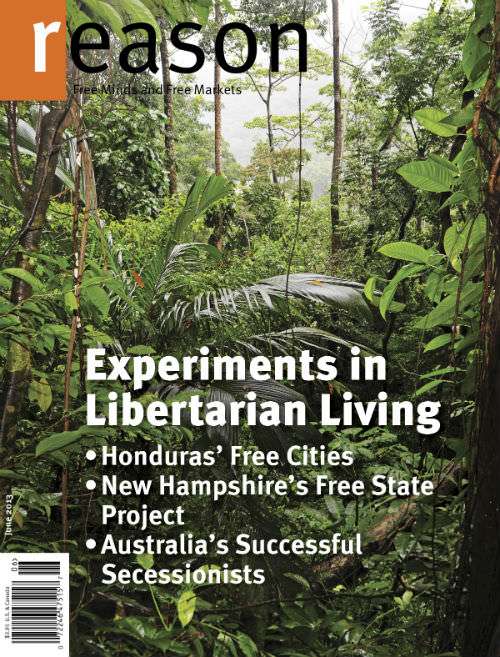 Our entire June 2013 issue is now available online. Don't miss Matt Welch on Margaret Thatcher's decisive victory over socialism in the war of ideas, Veronique de Rugy on why government spending is a bipartisan problem, Rep. Justin Amash on what a libertarian foreign policy looks like, and Jacob Sullum on how Obama's secrecy frustrates challenges to counterterrorism tactics, plus our complete Citings and Briefly Noted sections, the Artifact, and much more.