Defiant California Bakery Gives Away Foie Gras–Filled Donuts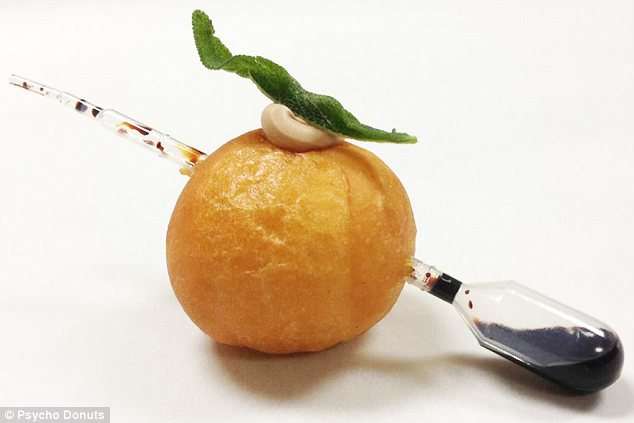 Tomorrow is National Donut Day and one California bakery will be thumbing its floury nose at that state's ban on the sale and manufacture of foie gras:
A doughnut filled with foie gras mousse will be given away for free at two bakeries in San Jose and Campbell, California, on Friday, also known as National Doughnut Day.

The unusual treat, which is topped with a sprig of sage and injected with a pipette of fig, honey and balsamic gastrique, has attracted a lot of attention since Psycho Donuts announced its arrival—both positive and negative.
The bakery, Psycho Donuts, calls its creation the Foie Bomb.
Notably, Psycho also sell vegan products–letting customers, not legislators, decide which tasty treats also meet their ethical standards. Delicious!