British Man Beheaded in London in Possible Terrorist Attack, Chicago Set to Close Schools, Tornado Damage Estimated: P.M. Links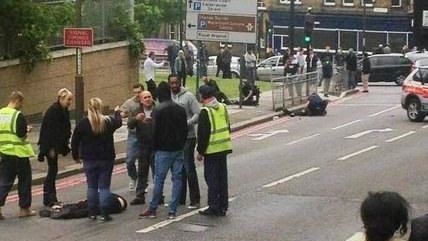 Credit: KingAdelV/Twitter

A British man, reportedly a soldier, was murdered in London and beheaded by two men with large knives in what PM David Cameron is characterizing as a possible Islamic terrorist attack.

Chicago's Board of Education is poised to vote today to close 53 schools, amid protests.
The Army has suspended the commanding general at Fort Jackson in South Carolina over allegations of adultery.
Reporters from Scripps uncovered tens of thousands of what were supposed to be confidential records publicly available online. In response, they're being accused of hacking and have been threatened with legal action.
Damaged caused by the deadly tornado in Moore, Okla., may top $2 billion.
Due to the already significant struggles in passing immigration reform legislation, an effort to add protections for gay couples affected by immigration policies has been dropped.
Spice up your blog or Website with Reason 24/7news and Reason articles! You can easily add a widget here.
Have a news tip for us? Send it to: 24_7@reason.com.
Follow us on Facebook and Twitter, and don't forget to sign up for Reason's daily updates for more content