Democrats in Congress Are Increasingly Worried About Obamacare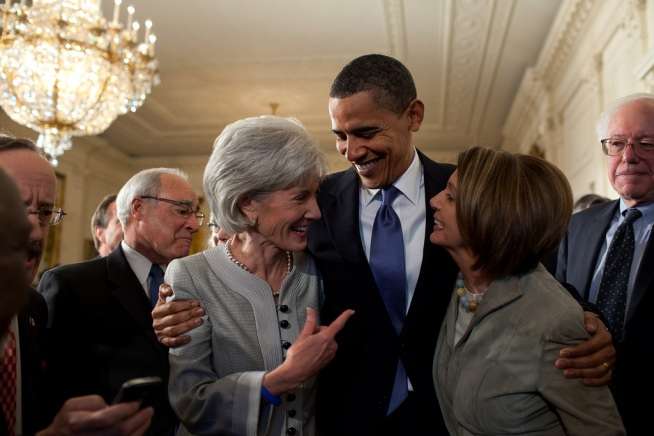 Last week The New York Times noted that Democrats on Capitol Hill were increasingly concerned about the rollout of Obamacare. The Hill follows up with a report today noting that "anxious Democrats fear a botched implementation of ObamaCare could dash their hopes of controlling the House and Senate for President Obama's last two years in office."
Democrats in Congress aren't likely to be particularly reassured by the White House's response to these concerns. At a press conference yesterday, President Obama acknowledged that implementing the law would be "a big undertaking," that states opting out of the exchange creation "puts more of a burden on us," and that, no matter what, there were bound to be "glitches and bumps" along the way. Health and Human Services Secretary Kathleen Sebelius recently admitted that premiums would rise for some under the law.
If voters soured on Democrats because of implementation troubles, it probably wouldn't be the first time the health law cost Democrats politically. Last year, a team of political scientists found that voting for the law may have cost Democrats control of the House in 2010. And public perception of the law isn't any stronger right now: Just 35 percent of the public has a favorable opinion of the law, according to the most recent Kaiser Health Tracking poll.