Boy Scouts Propose Allowing Gay Scouts But Not Sure on Gay Leaders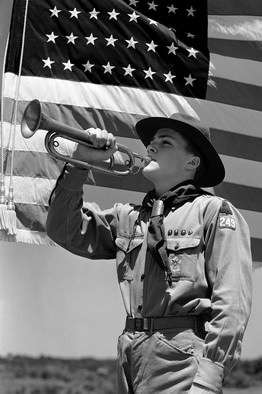 The Boy Scouts of America has released proposed changes in its policies toward homosexuals. The new sections in its "memberships standards" include the following:
Youth membership in the Boy Scouts of America [BSA] is open to all youth who meet the specific membership requirements to join the Cub Scout, Boy Scout, Varsity Scout, Sea Scout, and Venturing programs. Membership in any program of the Boy Scouts of America requires the youth member to (a) subscribe to and abide by the values expressed in the Scout Oath and Scout Law, (b) subscribe to and abide by the precepts of the Declaration of Religious Principle (duty to God), and (c) demonstrate behavior that exemplifies the highest level of good conduct and respect for others and is consistent at all times with the values expressed in the Scout Oath and Scout Law. No youth may be denied membership in the Boy Scouts of America on the basis of sexual orientation or preference alone.
When it comes to adult leaders and volunteers, there's this:
While the BSA does not proactively inquire about sexual orientation of employees, volunteers, or members, we do not grant membership to individuals who are open or avowed homosexuals or who engage in behavior that would become a distraction to the mission of the BSA.
More power to the group in kicking out people who engage in distracting behavior—an admonition that ranges far beyond sexual matters, I'm sure. While I believe the Scouts have the absolute right to create whatever membership rules the group prefers, I think the general conflation of homosexuality and pedophilia is a massive category error.
As the Washington Post notes, the proposed changes, which would take effect in 2014, still need to be approved by a majority of the 1,400 Scouting councils in a vote set for mid-May.
Earlier this year, I had a piece in the Wall Street Journal reflecting on my experiences in the Boy Scouts and why I thought the group should open its ranks up to gay members and leaders. Read that here.