Explosions at Boston Marathon, Gold Is Down and Opium Is Up, Germany Mulls Robbing the Rich: P.M. Links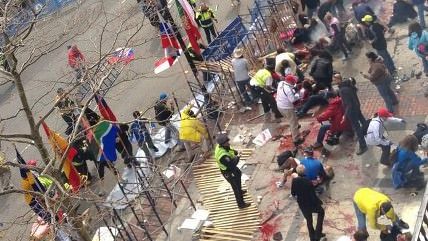 German officials are pushing for a wealth tax to pay for bailouts for weaker members of the European Union.
The Supreme Court declined today to consider whether New York's restrictions on carrying guns in public violate the Second Amendment.
All our efforts in Afghanistan have resulted in an increase in opium production for the third year in a row.
The feds are now saying the information they received from the state of Missouri that listed all the state's concealed weapons permit holders was unreadable.
Rick Santorum fell ill and had to be hospitalized over the weekend. Did a gay wedding in the vicinity make him sick?
Have a news tip for us? Send it to: 24_7@reason.com.
Follow Reason 24/7 on Twitter: @reason247
Follow us on Facebook and Twitter, and don't forget to sign up for Reason's daily updates for more content