Forget Rutgers Coach Mike Rice: College Sports Abuses Virtually All Students
Student fees for teams increase costs across the board.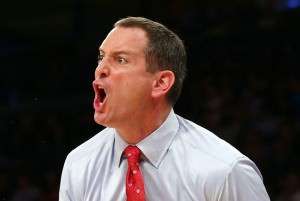 Rutgers University has fired men's basketball coach Mike Rice after video footage surfaced in which Rice pushes, shoves, attacks, and calls players everything from "fucking faggots" to "motherfuckers" to "sissy bitches" to "cunts." The language is truly vile, which is why it demands full representation.
The video, compiled by a former assistant coach for Rice and aired on ESPN, shows Rice bouncing basketballs off players' heads and crotches in a way that would make even such legendary hardass coaches as Bobby Knight blush. Rutgers officials suspended and fined Rice last year before giving him the heave-ho this morning as the video went wide. If you want to read some great weasel-worded verbiage on the matter, check out this letter by Rutgers President Robert L. Barchi announcing his principled and urgent decision to can Rice. It's a masterpiece of phony outrage that even Claude Rains as Capt. Renault in Casablanca couldn't have pulled off.
As a college sports fan—and a usually-proud Rutgers alum—all I can say is good riddance. No one would put up with a professor or an administrator or a physical plant worker or even a roommate screaming at students in such a manner. There's no reason why such behavior should be tolerated in athletics, either, especially since we are told constantly that such games exist mostly to build character and leadership skills.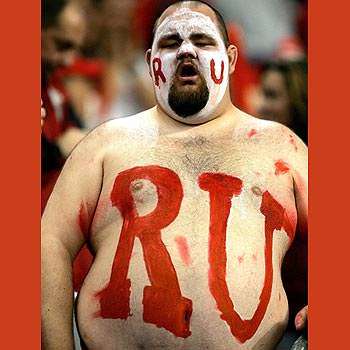 But there's another, more subtle and yet more profound way that Division I college sports is abusing most college students at most shools around the country, even if they never suit up for a practice or attend a single varsity competition of any sort.
The vast majority of colleges—public and private—massively subsidize varsity sports directly out of mandatory student fees and other school funds. Despite the ability of top-tier teams to earn a lot of revenue via television contracts, ticket sales, merchandise sales, and other activities, most schools still hit up students in both direct and indirect ways.
Consider Rutgers, which dates back to the colonial period and is the flagship state university for New Jersey. According to a database compiled on an annual basis by USA Today, Rutgers' athletic department spent just over $60 million to field all its teams, pay its coaches, etc. in 2011. The school generated about $9 million in ticket sales, $7.6 million in alumni and corporate donations, $8.8 million in rights and licensing fees, and $6 million in other revenue. The school also sucked a whopping $9 million in student fees and another $19.4 million in school funds. When all is tallied up, USA Today calculates that Rutgers is subsidizing the operation of its athletic department to the tune of 47 percent of its expenses. Let's underscore that: This is money that is overwhelmingly going to field football, baseball, lacrosse, and other sports teams. It's not going to create new sections of Biology 101 or English 251 or underwrite the discovery of the next Streptomycin or publish the next Economics and the Public Interest or anything that remotely comes close to education or research.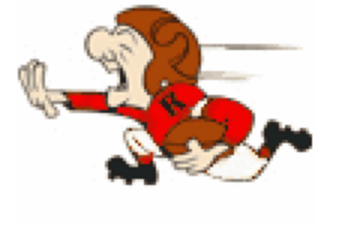 Spending close to $30 million on sports is an odd way to signal that Rutgers' core function is as a research university. Tuition and fees for in-state undergraduates are about $13,000 a year; you might be forgiven for thinking that the $30 million being routed through locker rooms run by coaches such as Mike Rice could do more good by funding academic research, faculty appointments, or cutting costs to students.
Rutgers is hardly alone in massively subsidizing sports programs. The Cinderella team of this year's NCAA men's basketball tournament is Wichita State, which has improbably earned a trip to the Final Four on Saturday. In 2011, Wichita State kicked in about $6.5 million, or about 30 percent of the athletic department's budget, from student fees and school funds. The team the Shockers are playing on Saturday, the University of Louisville Cardinals, dinged students for about $10 million in fees and school funds, which amounts to about 11 percent of the athletic department's budget. Louisville is like Rutgers: It's a large state-subsidized school which spends a ton of money on its sports programs. To be sure, Louisville has been far more successful in the marquee sports of football and men's basketball even at it trails far behind Rutgers in U.S. News and World Report's college rankings (Rutgers comes in at 68 and Louisville at 160 in the "national universities" category).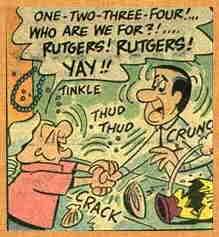 According to USA Today's database, just eight Division I schools don't subsidize their athletics departments. Even perennial powerhouses such as University of Michigan (also playing in this year's Final Four) and Indiana (a pre-tournament favorite) kick school funds towards their legendary sports teams. The USA Today list is limited to 225 state-supported schools because such colleges have to release relevant data. As USA Today notes, "the NCAA does not release the data publicly." Why would it, especially if it shows a similar pattern to the one observed in the USA Today data?
Proponents of pushing piles of money at college sports programs typically argue that sports programs—at least, winning sports programs—contribute to a university's bottom line in two ways. First, there's the supposed "Flutie Effect," by which a good sports season or two (typically in football or men's basketball) will lead to an increase in the quantity and quality of applications in subsquent years. The phenomenon is named for Boston College's quarterback Doug Flutie, whose winning hail mary pass in a 1984 football game against the University of Miami supposedly jacked up Boston College's fortunes. Sports teams, in other words, act as recruitment tools. The second argument is that sports programs keep alumni and other donor dollars flowing in. While both of these ideas makes some intuitive sense, neither turns out to be true.
In 2004, a Knight Commission study "concluded any links to football and men's basketball victories and increased applications and the SAT scores of the applicants 'is small and not significantly different from zero.'" A 2009 report by scholars at the Wharton School of Business and Virginia Tech conlcuded, "applications do rise from two to eight percent after football and men's basketball success, but 'the impact is often short-lived.'" When it comes to raking in alumni donors, the 2004 Knight Comission report found "The empirical literature seems to say that if the overall net effect of athletic success on alumni giving is positive, it is likely to be small." And then there's this possibility:
donations to athletics departments may cannibalize contributions to academic programs. As an April 2007 study in the Journal of Sport Management revealed, athletics departments between 1998 and 2003 received an increased share of gifts – from 14.7 percent to 26 percent—from university supporters even as overall giving to institutions was flat (Humphreys & Mondello, 2007).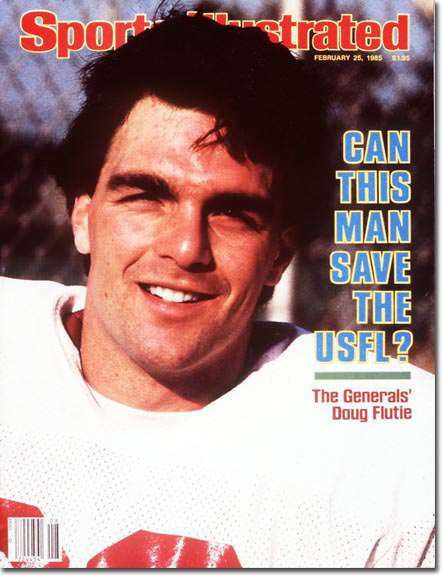 Will Wichita State sell more team merchandise this year (and next)? For sure. Will it get more applicants for a year or two, or even more? Probably. Will they be any better over the long haul than people who might have applied there anyway? Nope. And for the 99.9 percent of professors and students at Wichita State, will success in men's basketball mean that the school will up its game in academics? Again, nope. That sort of improvement only happens when a school focuses on research and education.
Schools as varied as Caltech, MIT, New York University, Missouri's Truman State, and College of New Jersey (formerly Trenton State) could tell you that if you want to improve your reputation and visibility among prospective students, faculty, and donors, you are far better off focusing on the academic side of things.
Over a decade ago, the libertarian Nobel Prize winning economist Milton Friedman—who graduated from Rutgers back in 1932—signed on to the mission of a group called Rutgers 1000. Fronted by an English professor partial to bowties and nerdspeak, the group sought to cut the school's profligate spending on big-time athletics and focus instead on, you know, the research and education that seems to be more of a core function of an institution of higher learning. The cause was initially helped by Rutgers' reliably awful fortunes in football. After winning the very first college football game in 1869, it essentially lost every game it played since then before flourishing in the mid-Aughts.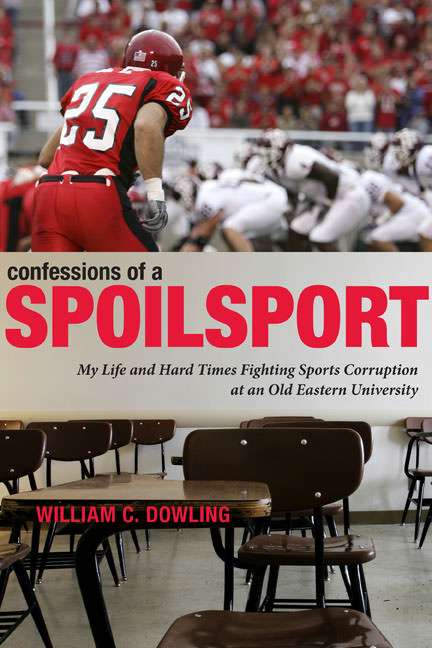 In the late 1990s, Friedman pointed to schools who had ditched their sports programs—the University of Chicago was once a football powerhouse—and yet continued to attract faculty, students, and donors by trading in academic excellence. In an advertisement that ran in the Rutgers Daily Targum, he said,
The proper role of athletic activity at a university is to foster healthy minds and healthy bodies, not to produce spectacles. Universities exit to transmit knowledge and understanding of ideas and values to students, and to add to the body of intellectual knowledge, not to provide entertainment for spectators or employment for athletes.
By the time, Friedman died in 2006, Rutgers was succeeding on the gridiron and any talk of walking off Division I playing fields had vanished to a whisper. Indeed, Friedman was even attacked at the Mises.org website by Joseph Salerno for the the sin of wanting "to downgrade [Rutgers] sports programs and pour more taxpayer money down the rathole of politically correct 'educational programs.'"
But when you look at the Mike Rice case—and the vast amounts of student and tax-dollar money that is directed toward activities that have nothing to do with the core functions of colleges and universities—it's a good time to think about alternatives to the status quo.
I can't imagine current levels of spending surviving even casual scrutiny from parents, students, and taxpayers. Do folks paying for University of California at Riverside—an excellent school in a system which is basically imploding due to decades of fiscal mismanagement—know that students are shelling out $3.4 million in fees for a program that generates less than $100,000 a year in revenue and operates with an 85 percent subsidy? I'm guessing not.
Students at George Mason University—a school whose NCAA tournament run a few years back revived "Flutie Effect" commentary—are paying $12 million a year in fees for sports teams that are so unpopular that they sold just $692,000 in tickets last year. If George Mason applicants are getting better—and there's every indication they are—it's because of increasingly visible programs and scholars in economics, English, and other subjects and not because the Patriots made it to the Final Four in 2006.
Long after the Mike Rice controversy and firing is totally forgotten, students and taxapayers will likely still be on the hook to pay for college sports. Even those among us who totally dig college sports—and I know what I'll be watching come Saturday—would do well to think about Milton Friedman's thoughts regarding the role of athletics and education.