"Anti-Government" Couple on Run After Kidnapping Their Own Children From Court-Appointed Guardian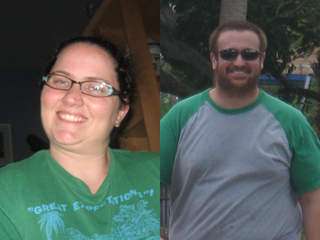 [Read our update on this story here.]
This story probably isn't going to end well: Joshua Michael Hakken and his wife Sharyn Hakken are on the run in Florida after kidnapping their own two children from Sharyn's mother this morning. Patricia Hauser has had legal custody of her grandchildren, four-year-old Cole and two-year-old Chase, since 2012, when Joshua and Sharyn lost custody for displaying pot in front of their sons at an "anti-government rally" in Louisianna. ABC Action News has more:
Investigators say Joshua Michael Hakken, 35 entered the home of Patricia Hauser at 14040 Shady Shores Drive around 6:30 a.m. Hauser is the maternal grandmother of Chase Hakken, 2, and Cole Hakken, 4. It's believed Hakken's wife, 34-year-old Sharyn Hakken was waiting outside.

Investigators did not know if the children were taken at gunpoint and it was not clear if the mother was directly involved in the abduction.

Reporters were told at a Wednesday afternoon news conference the State of Louisiana took away the parents' parental rights and gave Hauser temporary custody.

Joshua Hakken tied up Hauser, took the children and fled in Hauser's 2009 silver Toyota Camry, which was later found a few blocks away.

According to investigators, the couple lost custody of the two boys after an anti-government rally in Louisiana. The father was charged was possession of marijuana in the presence of the children.

Afterward, Joshua Hakken tried to take the children, reportedly at gunpoint, from a Louisiana foster care facility, but was thwarted, according to the sheriff's office.
There aren't a lot of details out there right now, so it's possible that the Hakkens really were a danger to their kids. But it will be just so goddamn awful if all of this is the result of them using some marijuana at a rally in front of their kids.
According to the Tampa Bay Times, the Hakkens run an engineering firm in the Tampa area. Their parental rights were terminated by a Louisiana court yesterday.
Update: More on Hakken's June 17, 2012 drug charge that may have gotten his kids taken away, from the Time-Picayune police blotter: "Joshua M. Hakken, age 34 of 3609 S Sterling Avenue, Tampa, FL, was arrested for Possession of Marijuana, Possession of Drug Paraphernalia and Possession of a controlled dangerous substance in the presence of a minor."
Update II: Florida media outlets are really playing up the anti-government angle. This is at the top of the Orlando Sentinel's home page.