Study: Many Insurance Premiums to Rise By Double Digits Under ObamaCare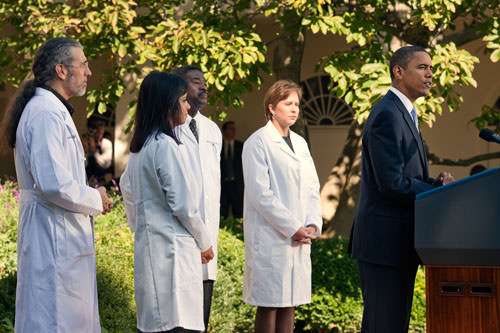 Earlier today I mentioned a new study by the Society of Actuaries estimating that insurance company claims will rise substantially under ObamaCare. With higher claims will come higher premiums: Nationwide, the study estimates that individual market premiums will rise by an average of 32 percent.
The Associated Press has more details on the study:
The study says claims costs will go up largely because sicker people will join the insurance pool. That's because the law forbids insurers from turning down those with pre-existing medical problems, effective Jan. 1. Everyone gets sick sooner or later, but sicker people also use more health care services.

"Claims cost is the most important driver of health care premiums," said Kristi Bohn, an actuary who worked on the study. Spending on sicker people and other high-cost groups will overwhelm an influx of younger, healthier people into the program, said the report.
The 32 percent hike in claims is a national average. In some states, premium hikes will actually be much higher, the study projects.
While some states will see medical claims costs per person decline, the report concluded that the overwhelming majority will see double-digit increases in their individual health insurance markets, where people purchase coverage directly from insurers.

The differences are big. By 2017, the estimated increase would be 62 percent for California, about 80 percent for Ohio, more than 20 percent for Florida and 67 percent for Maryland. Much of the reason for the higher claims costs is that sicker people are expected to join the pool, the report said.
And in Washington, D.C., the study projects that individual market premiums will rise by 52 percent.
The White House still insists that the law will result in "more affordable coverage."