California Chef Who Gives Away Free Foie Gras Gets Sued. Again.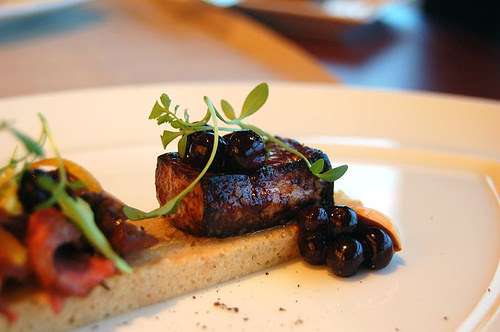 In compliance with California law, Ken Frank, chef and partner at Napa's La Toque restaurant, no longer sells foie gras. He opposed the ban, which kicked in last July. But he says he's willing to comply with the letter of the law.
He does, however, regularly give foie gras away to favored customers. For this act of culinary generosity, he has earned not one, but two lawsuits from animal rights groups.
After beating back a suit by the Animal Protection and Rescue League (and having the court order the group to pay $12,000 in his attorneys fees) last year, Frank might have thought he was in the clear. Nope! On Thursday:
The national nonprofit Animal Legal Defense Fund (ALDF) filed a lawsuit in Napa County Superior Court against Napa-based La Toque restaurant for violating the state ban on selling and distributing force-fed foie gras products. ALDF's undercover investigations reveal that despite the state ban, La Toque routinely sells foie gras products derived from force-feeding birds to enlarge the birds' liver ("foie gras"), in violation of California Health and Safety Code §§ 25982 and unfair business practices under California Business and Professions Code §§ 17200.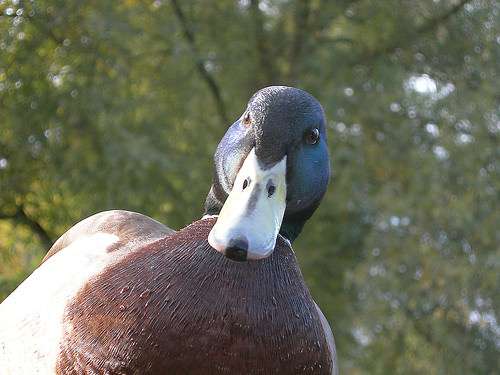 Frank explains:
"And I don't charge…" "Foie gras is not on the menu … you can't call up and offer me a $100 bill to include foie gras with your dinner. It's provided on a spontaneous basis.

"I serve it every day on principle because I believe the foie gras I serve comes from ducks that are treated very well."

The duck liver Frank gives away comes from New York's Hudson Valley Foie Gras, "a farm that has put into practice a very impressive set of animal husbandry protocols. They are an open book … they let the press come (on site) with cameras … they have video feeds to make sure (employees) are doing everything right. I'm proud to serve their product."
More Reason on the foie fight here.
Vai Manny Klausner.