Why Anti-Fracking Environmentalists Are Holding Back the U.S.
The real story on fracking, say scientists, is that the risks are small and the rewards immense.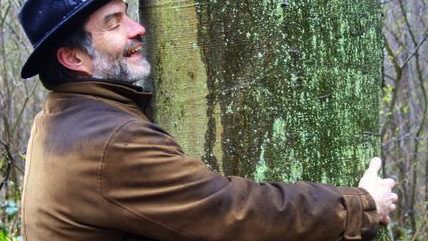 Celebrities are now upset about fracking, the injection of chemicals into the ground to crack rocks to release oil and gas. With everyone saying they want alternatives to foreign oil, I'd think celebrities would love fracking.
I'd be wrong. Lady Gaga, Yoko Ono and their group, Artists Against Fracking, don't feel the love. Yoko sang, "Don't frack me!" on TV.
Stopping fracking is the latest cause of the silly people. They succeeded in getting scientifically ignorant politicians to ban fracking in New York, Maryland and Vermont.
Hollywood gave an Oscar to "Gasland," a documentary that suggests fracking will shove gas into some people's drinking water, so the water will burn. It's true that some water contains so much natural gas that you can light it.
But another documentary, "FrackNation," shows that gas got into plumbing long before fracking came. There's gas in the earth. That's why it's called "natural gas." Some gets into well water. Environmental officials investigated the flames shown in "Gasland" and concluded that the pollution had nothing to do with fracking.
"FrackNation" director Phelim McAleer tried to confront "Gasland" director Josh Fox about this, but Fox wouldn't answer his questions. Instead, he demanded to know whom McAleer works for. He also turned down my invitations to publicly debate fracking. Many activists don't like to answer questions that don't fit their narrative.
Even some homeowners who filed a lawsuit claiming that their water was poisoned by fracking weren't happy to learn that their water is safe. I'd think they would be delighted, but "FrackNation" shows a couple reacting with outrage when environmental officials test their water and find it clean.
The real story on fracking, say scientists, is that the risks are small and the rewards immense. Fracking lowered the price of natural gas so much that Americans heat our homes for less, and manufacturing that once left America has returned. For those concerned about global warming, burning gas instead of oil or coal reduces CO2 emissions.
"Skeptical Environmentalist" author Bjorn Lomborg points out that "green" Europe promised to reduce emissions, but "only managed to cut half of what you guys accidentally happened to do when you stumbled on fracking."
Still, the process sounds dangerous. It requires chemicals and explosions. So fracking is now scapegoated for the usual litany of things that peasants feared when threatened with curses centuries ago: livestock dying, bad crop yields, children born with deformities.
None of it is backed by scientific evidence. Even environmentalists who usually are too cautious (by my standards) see little danger. President Obama's first EPA administrator, Lisa Jackson, told Congress that the EPA cannot show "that the fracking process has caused chemicals to enter groundwater."
One of the more outlandish fears is that fracking will cause earthquakes. Silly people at MSNBC say fracking creates "a skyrocketing number of earthquakes." Yes, cracking rocks does cause vibrations. But then, so does construction with dynamite or jackhammers—not to mention trucks on the highway.
Time and again, as humans make a good-faith effort to find new, cleaner ways to produce the energy a growing population needs, environmentalists find a reason—often very small or non-existent—that makes the new method unacceptable.
They say coal is dirty and normal oil production might overheat the planet. Hydroelectric dams kill fish. Nuclear plants could suffer meltdowns. Windmills kill birds.
Some won't be happy unless we go back to what we did before industrialization: burn lots of trees and die young.
Nothing is completely risk-free. Companies make mistakes. Chemical spills happen.
But those risks are manageable. They are also far preferable to the risk of paying more for energy—thereby killing opportunities for the poor.
So far, most regulators outside New York, Maryland and Vermont have ignored the silly people. So thanks to fracking, Americans pay less for heat (and everything else), the economy is helped, new jobs get created, we create less greenhouse gas, and for the first time since the 19th century, America may become a net exporter of energy.
Good things happen if the silly people can't convince all politicians to ban progress.