Reason 24/7 Livetweets Sen. Rand Paul's Filibuster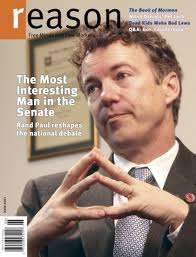 You can catch our livetweet coverage here: @reason247
If you don't have access to a television, CSpan is covering the filibuster live on the Web.
In case you haven't been following the fun, Sen. Paul is filibustering the confirmation of John Brennan, President Obama's nominee to take the reins at the CIA. His main point of contention is the Obama administration's claim of authority to decide for itself when and why it may assassinate suspected terrorists, both within and outside the United States.
Our own Brian Doherty made some points out the filibuster here.